1.2344/SKD61/H13 Steel Round Bar Hot Work Tool Steel
Product Introduction
High strength at elevated temperatures, high hot wear resistance, good toughness, thermal conductivity and resistant to hot cracking, limited water cooling possible. Applications: Standard material for hot forming tools, extrusion tools, forging dies, pressure casting tools, hot shear knives, tools for plastic industry.
Also available in EFS and ESR condition where better properties are required.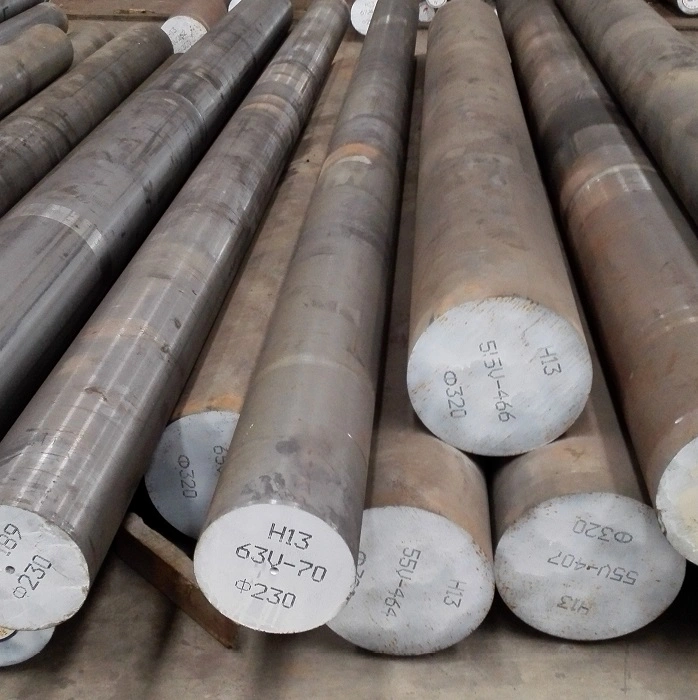 Features
1

Electroslag remelting steel, high purity, good resistance to dissolve

2. Organizational structure of uniform, better heat resistance with good toughness, high temperature resistance metal erosion

3. Good resistance to high temperature tempering performance, hardness steady working under 600ºC, dimensional accuracy stability durability.

4. Cold and hot fatigue resistance, strong ability to resist crack.
Similar Standards
| | | | | |
| --- | --- | --- | --- | --- |
| Chinese | American | German | Swedish | Japanese |
| GB | AISI | DIN | ASSAB | JIS |
| 4Cr5MoSiV1 | H13 | 1.2344 | 8407 | SKD61 |
Chemical Composition
Grades

C

Si

Mn

P

S

Mo

V

Cr

1.2344

0.38-0.42

0.8-1.2

0.3-0.5

≤0.015

≤0.002

1.2-1.5

0.9-1.1

4.8-5.5

H13/SKD61/




4Cr5MoSiV1

0.32-0.45

0.8-1.2

0.2-0.5

≤0.03

≤0.03

1.1-1.75

0.8-1.2

4.75-5.5
Heat Treatment
Quenching ºC

Tempering ºC/HRC

1020-1050

100

200

300

400

500

550

600

650

700

Air/oil/salt bath

52

52

52

54

54

54

50

42

32
Applications
Die casting, forging, extrusion and pressing dies, shear blades, sleeves, plunger and etc.
1

Full hardness (52-54HRC) plastic moulds with high polishing and long lifetime requirments, such as bakelite plastic mould.

2. Lead,Zn and Al alloy die casting moulds, such as engine radiater, lights and other decorative products

3. Aluminum extruded moulds, such as aluminum window frame, computer radiater.

4. Hot forging moulds, such as auto connecting rods, crank, stainless dinner knife.

5. Cu alloy extruded and die casting moulds.

6. Casting moulds, extruded moulds,forging moulds


Stock Size
Shape

Diameter

Thickness

Width

Flat Bar

/

16-260mm

205-610mm

Round Bar

16-200mm

/

/

Die Block




Die Block

/

100-500mm

600-1000mm

Round Bar

150-450

/

/
Why choose us?
Quality Assurance from
government owned steel mills
At Changfeng
, we meticulously source materials only from
steel manufacturers to ensure consistency in providing the finest quality steel products for our customers.
Being in the competitive market today, we clearly understand that customers are looking for products that are not only best in class but also affordably priced. We are confident that we are able to ful fil these two equally vital aspects -our customers' continuous support over the past two decades is the most heartfelt recognition to us.
Speedy and Timely Delivery
Knowing that delivering goods to customers' hands on time is as important as providing quality goods, we treat every business transaction as a priority. Be it a raw material or a finished material with machining or heat treatment, every effort will be made to get your purchase order to you in the shortest lead time.
Quality Commitment
In order to realise competitive products to fulfil our customers' demands and quality considerations, our integrated quality and work management system is continuously being improved and developed further. We document this for our customers by having our quality management system certified in accordance with ISO 9001. This measure is accompanied by audits and
recertification's on a regularly prescribed basis.
Our service
We provide quality special steel for all industries.
Orders of any size, any length, ship fast
We carry a unique inventory of specialty special steel
Provide
related value-adding services
:
metal cutting, sizing, machining (blanking, milling, grinding), and heat treatment.
Sawing for small or large quantities,
sawing-to-size
.
Excellent customer service
Workshop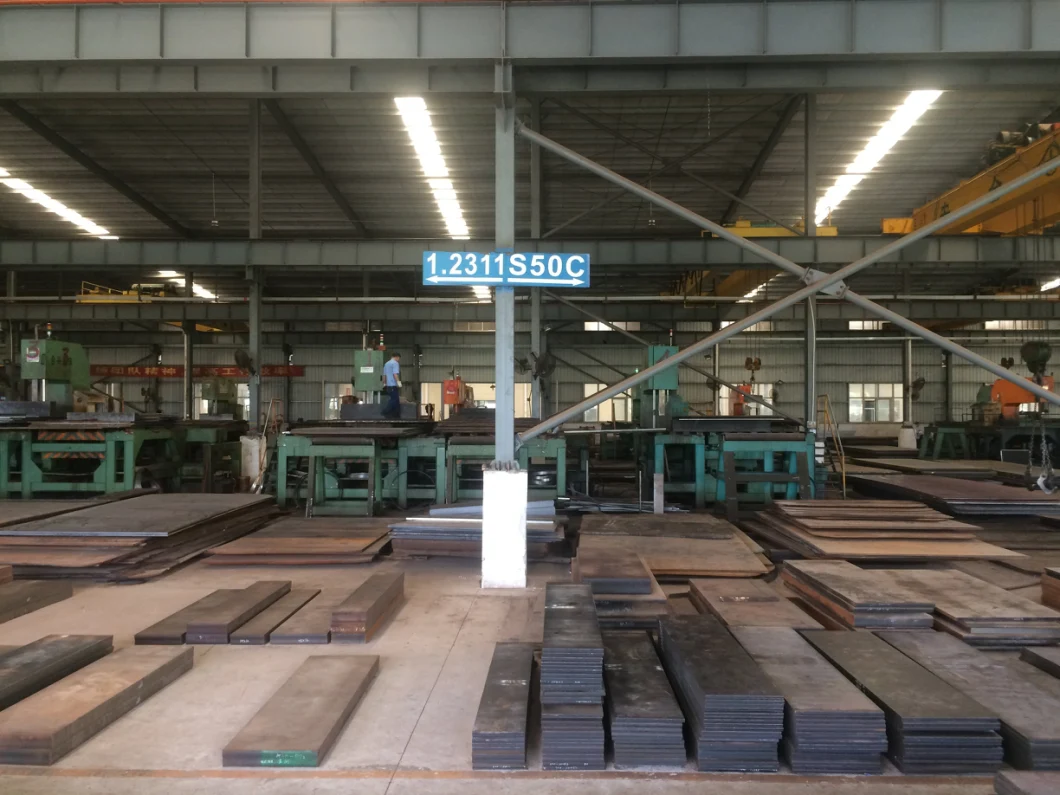 Quality Inspection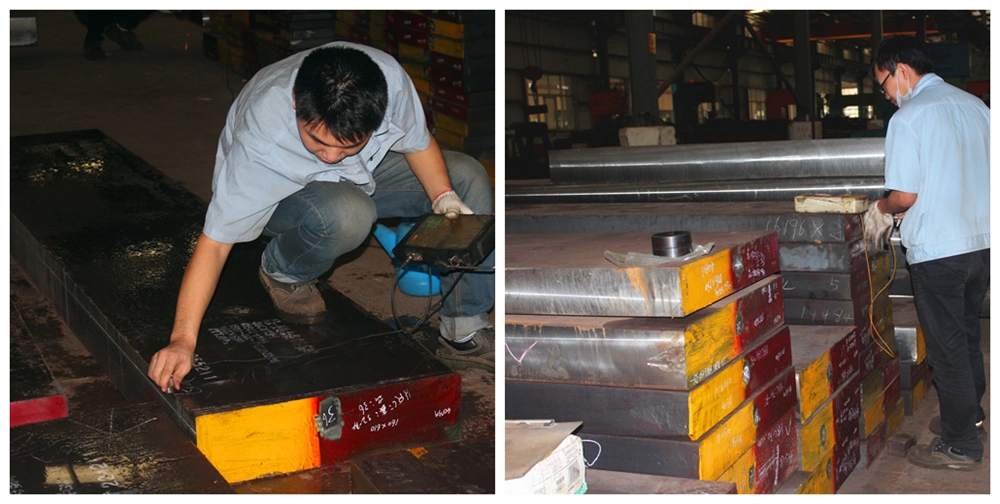 Loading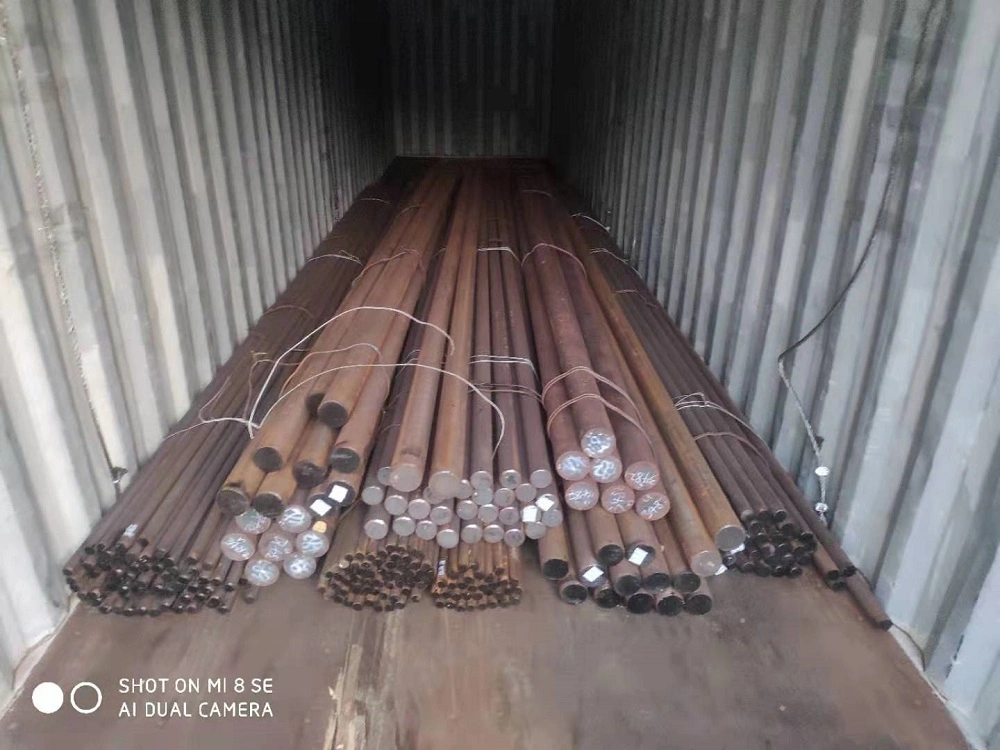 Contact Us
Contact us for the latest price and more details
NOW
!