Product Description

How different is the Ultrasonic treatment from traditional liposuction?
Ultrasonic Cavitation offer a non-surgical, generally pain free and definitely blood less. The major difference between an Ultrasonic treatment & the laser liposuction lies in the way the fats loosen.
Ultrasonic uses heat from a laser to attack the fatty cells. Because of the different process used, there are noticeable differences in most of the ways they are done. Ultrasonic believe that our method of treatment is better for large areas, and traditional and laser liposuction is good for smaller areas. Some customers find that liposuction is quite a tedious process since surgeons have to be extra sensitive when operating the laser. Thus, it is generally used to treat much smaller areas.
When will I see results after my Ultrasonic treatment?
In most of the cases, the results are quite obvious and can be noticed immediately. Tradition tumescent liposuction will typically cause swelling which will mask the true effects of the operation. However, for ultrasound assisted lipo like vaser, there is minimal swelling and the results are quite obvious. If you have some swelling, then it might take 1-3 months to see the results you are after.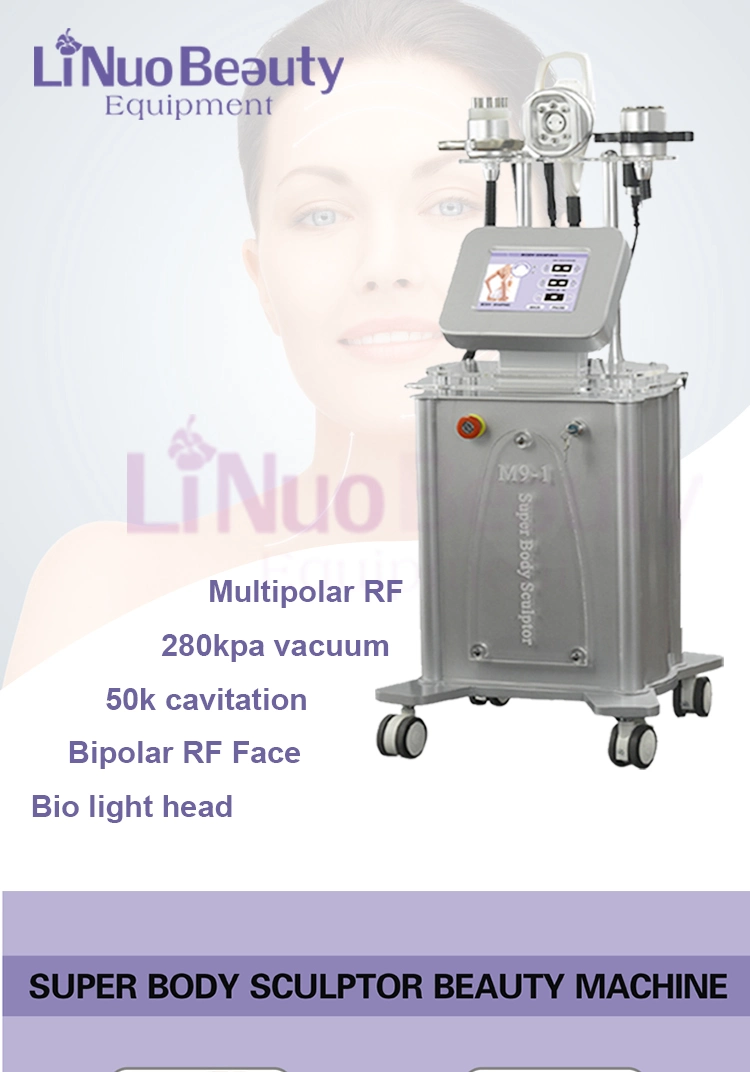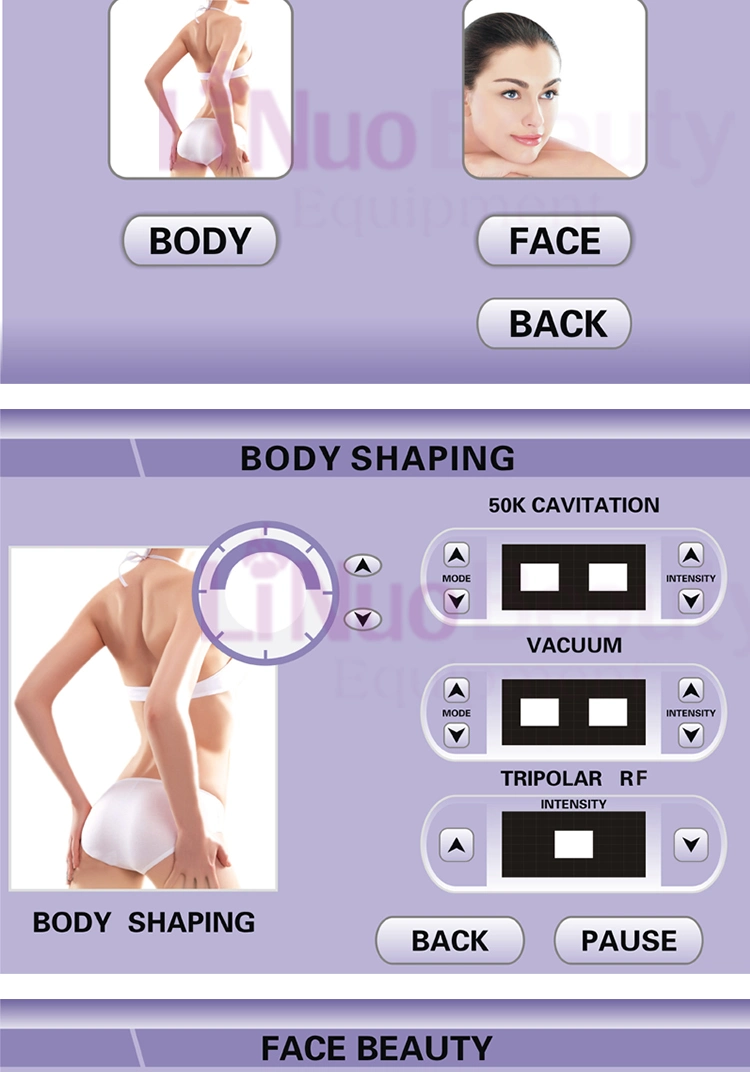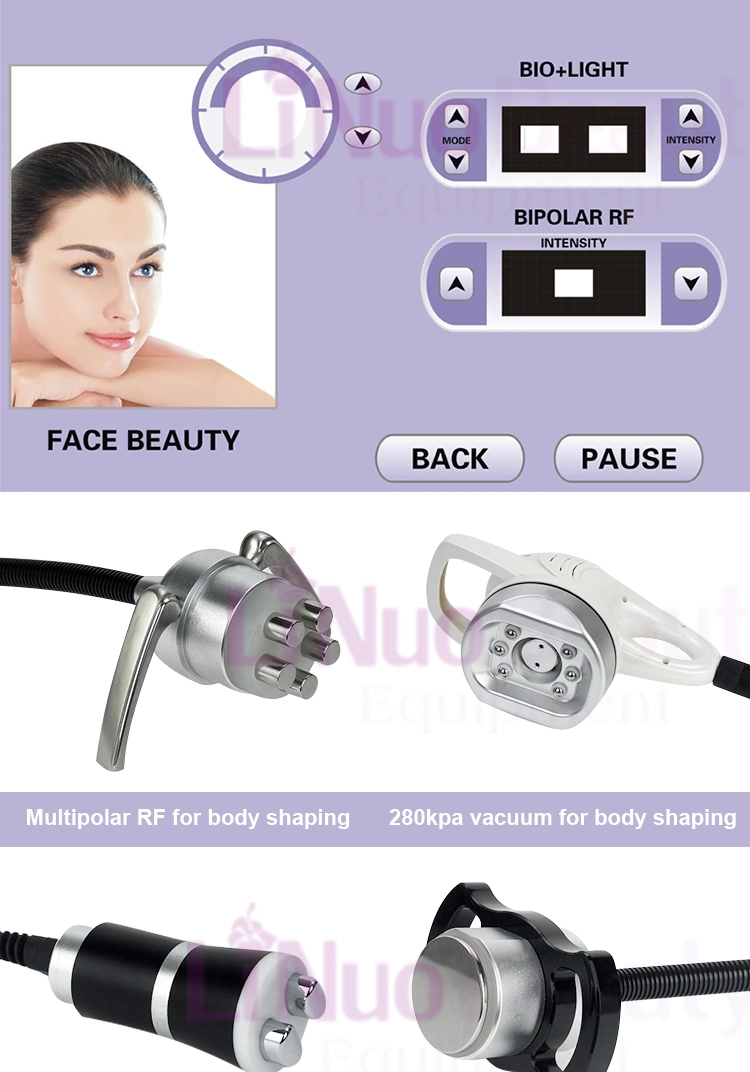 Main accessories/Function
50K cavitaion handle,powerful than other 40K cavitation for breaking fat
280k pa vacuum handle,strong suction ability for sucking fat,very good for shaping body
Tripolar RF handles for melting fat,very comfortable heat on skin.
Bipolar RF face ,face lift, wrinkle removal.Skin tag removal.
two shock therapy handles eyes beauty,soft light for eye care,it is good for black circle removal,eye bag removal.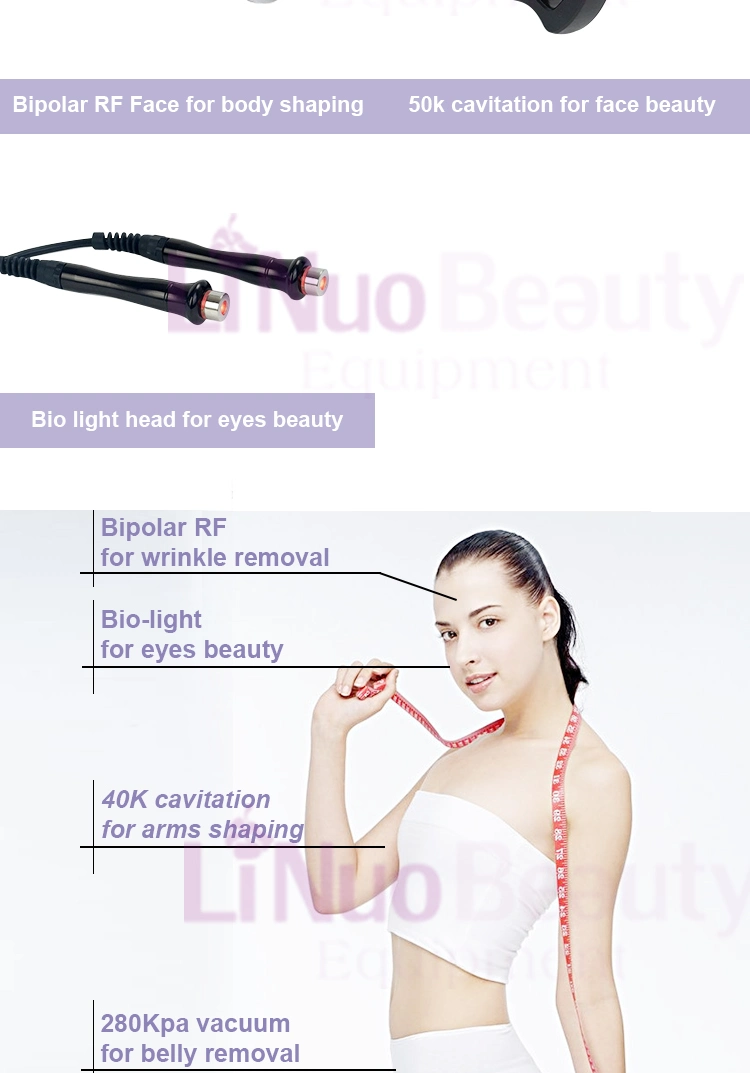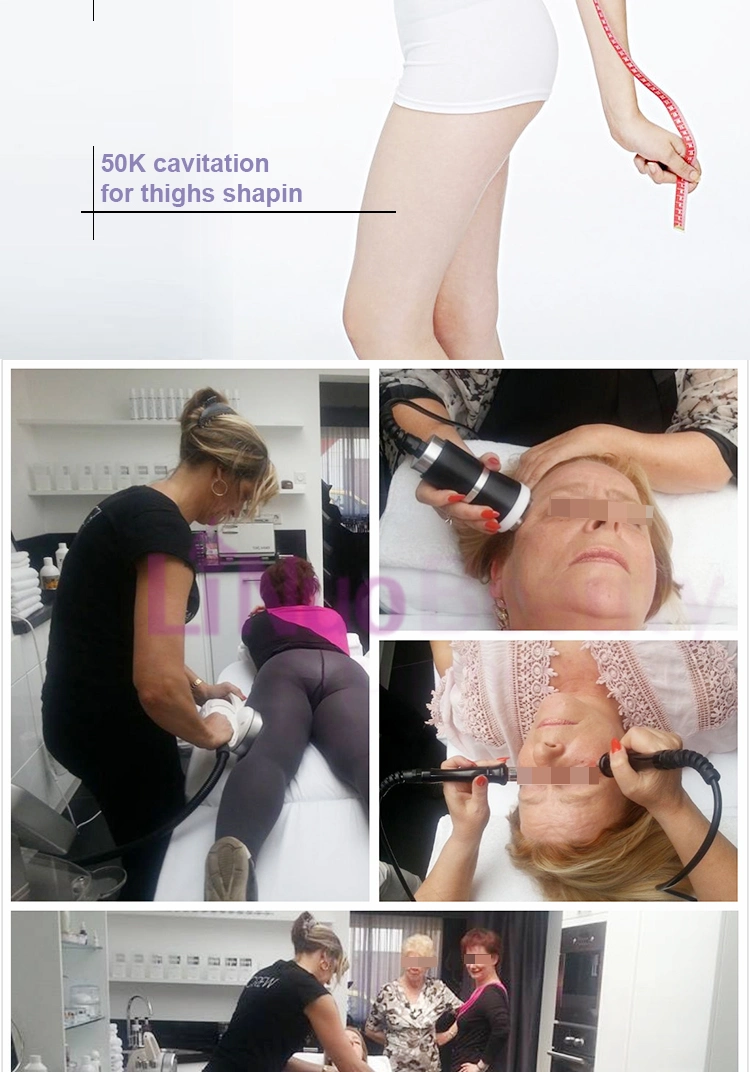 Specification
screen

8"touch color screen

50K Ultrasonic

output

AC32V

frequency

50kHz

Working mode

5 models

Time

0-60 minutes

Biopolar

Tripolar

output

AC32V

intensity

0-15degree

Frequency

750KHZ

time

0-60minutes

Vacuum

output

AC220V

vacuum

0-280kpa

time

0-60minutes

BIO+cold light

output

AC14V

intensity

0-15degree

time

0-60minutes

power

220V±10%V, 50HZ±1HZ

110V±10%V, 60HZ±1HZ

Input

350W

N.G

30kg

G.W

35kg

Packing size

101X54X56CM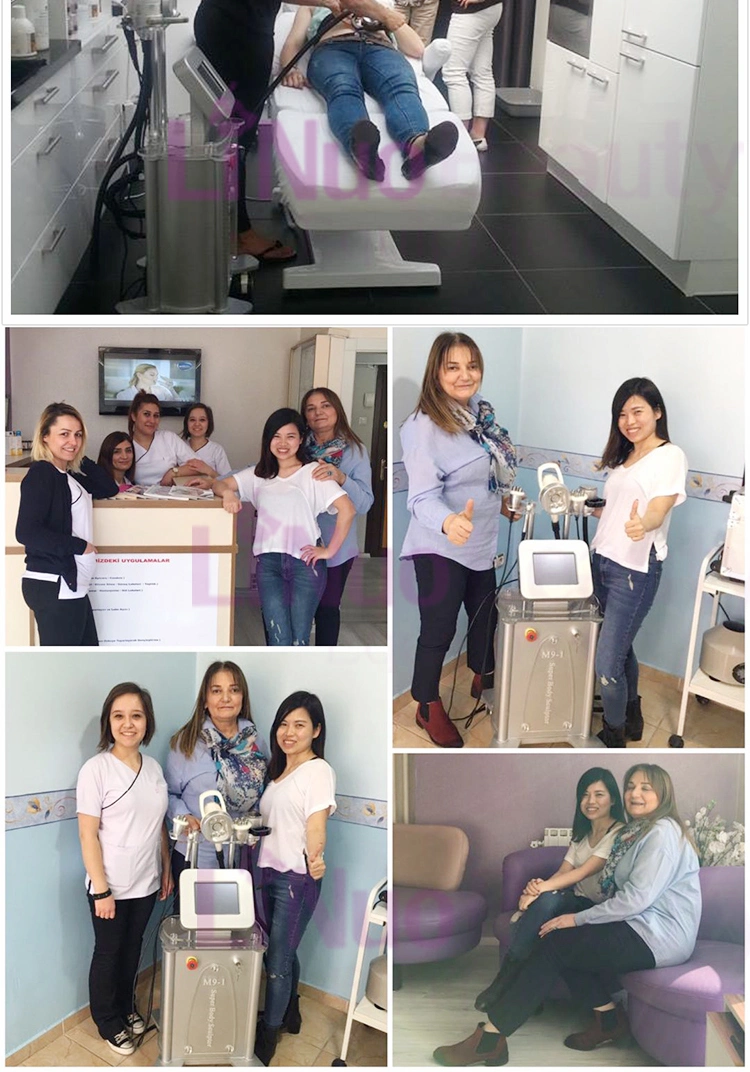 Company Information