Wood Sawdust Dryer Machine
Introduction:
It is able to dry agricultural cellulosic-based materials such as:
Corn straw, soybean straw, cotton straw, wheat straw, sorghum straw, wood chips, wood shaving,
sawdust drying, ginkgo leaf drying and mulberry leaves drying, etc.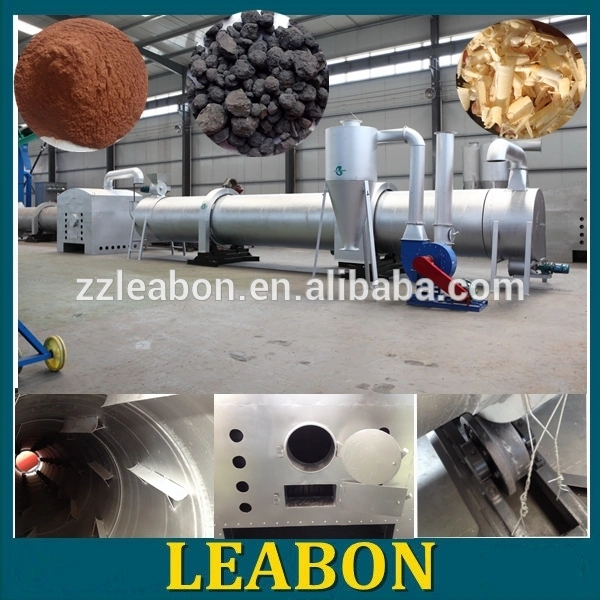 The rotary drying is composed of
1) heating stove/furnace, main rotary body, which reduces the moisture from 60% to 10%.
2) The moisture evaporating capacity of our rotary drum dryer can reach to (500kg to 5000kg) per hour.
3) The final capacity could be different for same moisture content from different density materails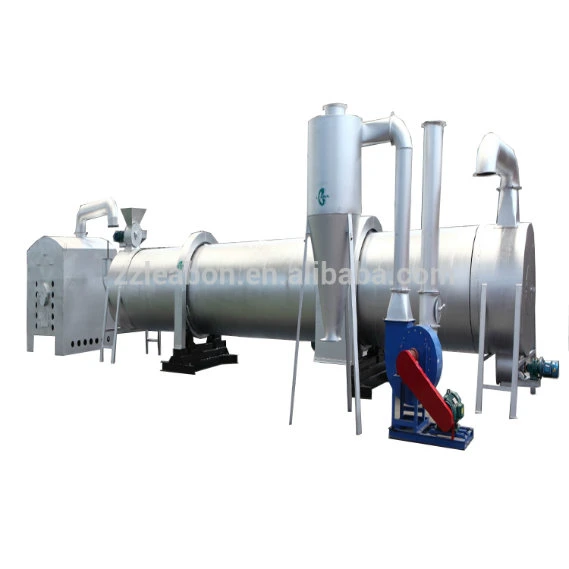 Features:
1). Air heating system is able to allow highly efficient removal of water from fresh harvested forage, and the maximum durability of dehydrated forage.
2). Non-pollution to the target materials guarantees minimal loss of their color, favor, and nutritional ingredients;
3). Smoke collector working with the air heating system adopts water-recycled wet-type collecting method, and ensures the exhausted gas to satisfy the environmental protection requirement as well as the lowest water consumption.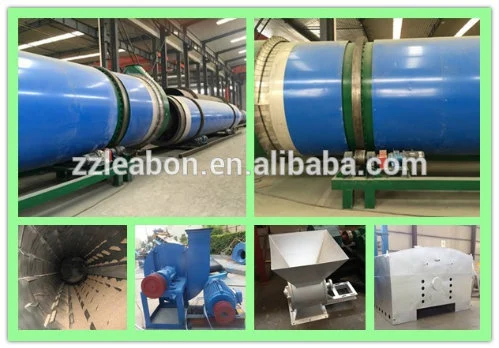 Application:
* Straw press briquettes fuel,
* Charcoal making machinery,
* Wood chip granule fuel,
* Sawdust press blocks,
* Farm and animal husbandry engineering industry;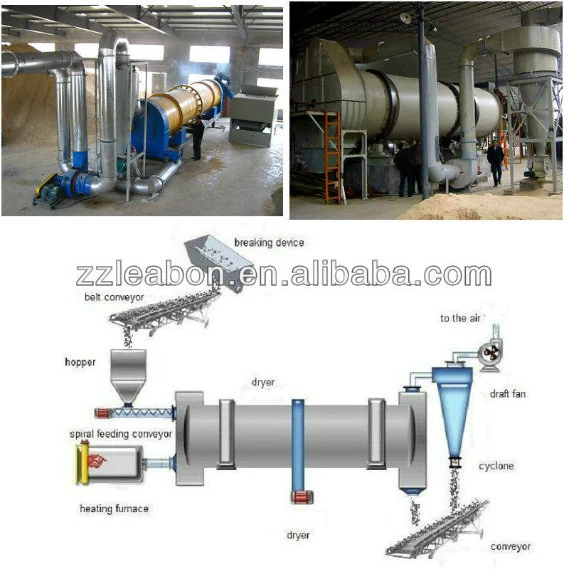 Technical Parameters:
Model
Dia of roll
Length
of roll
Gradient
Speed
(rpm)
Weight
(t)
Power
(kw)
Cubage (m³)
6GT- 0.6×8
φ600
8m
3-5
8
5.1
4/6p
2.26
6GT- 0.8×10
φ800
10 m
3-5
7.2
6.9
4/6p
5.02
6GT- 1.0×10
φ1000
10m
3-5
6.73
7.5
5.5/6p
7.85
6GT- 1.2×12
φ1200
12m
3-5
5.8
13.1
11/6p
13.31
6GT- 1.5×12
φ1500
15m
3-5
4.8
22.3
15/6p
21.2
More photos: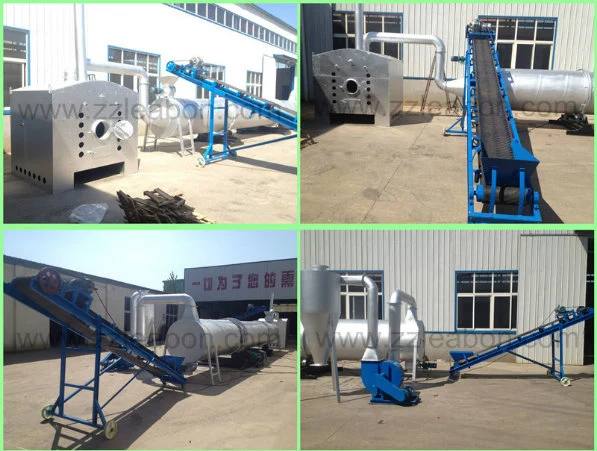 Welcome to visit our website!!!
zzleabon.en.made-in-china.com
Please feel free to contact us:
Mobile/ : +86 159 3904 5080