Product Description
CT-C-1 Single Door Hot Air Circulation Oven
Industrial Drying Machine Fruit Drying Machine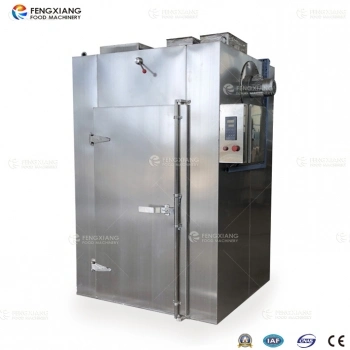 Product Paramenters
Single Door Hot Air Circulation Oven
Industrial Drying Machine Fruit Drying Machine

15 workdays after receiving payment

By standard export plywood case
Description:
The hot air circulation oven is equipped with a low noise and high temperature axial flow fan and an automatic temperature control system. The entire circulation system is completely enclosed, so that the thermal efficiency of the oven can reach 80% or more.
Material
It is suitable for heat curing, drying and dehydration of materials and products in pharmaceutical, chemical, food, agricultural and sideline products, aquatic products, light industry, heavy industry and other industries. Such as raw materials, raw drugs, Chinese herbal medicines, extracts, powders, granules, granules, water pills, packaging bottles, pigment dyes, dehydrated vegetables, dried fruits, sausages, plastic resins, electrical components, baking varnish, etc.
Feature

• The control cabinet adopts button control (can also make touch control according to user requirements), which is more convenient
and prolongs the service life.
• Most of the hot air circulates in the tank, which is highly efficient and saves energy.
• With forced ventilation, the box is equipped with an adjustable air distribution plate, and the material is evenly dried.
• The whole machine has low noise, balanced operation, temperature control, and convenient installation and maintenance.
• Wide range of applications, can dry a variety of materials, is a general drying equipment.
• The air inlet can be equipped with a primary effect and a medium efficiency filter for the user to select.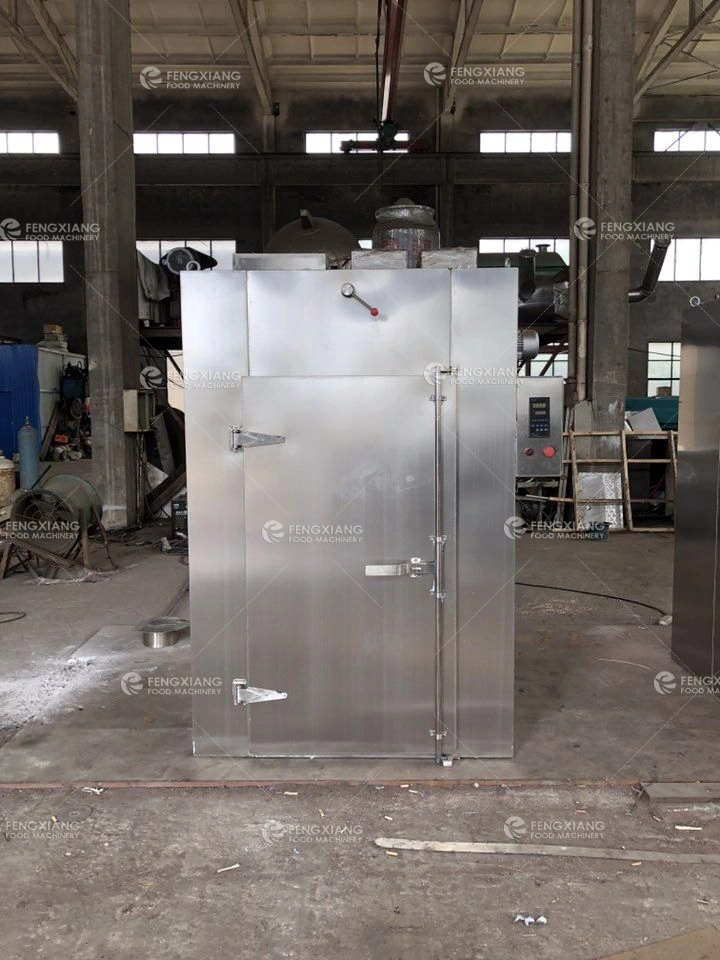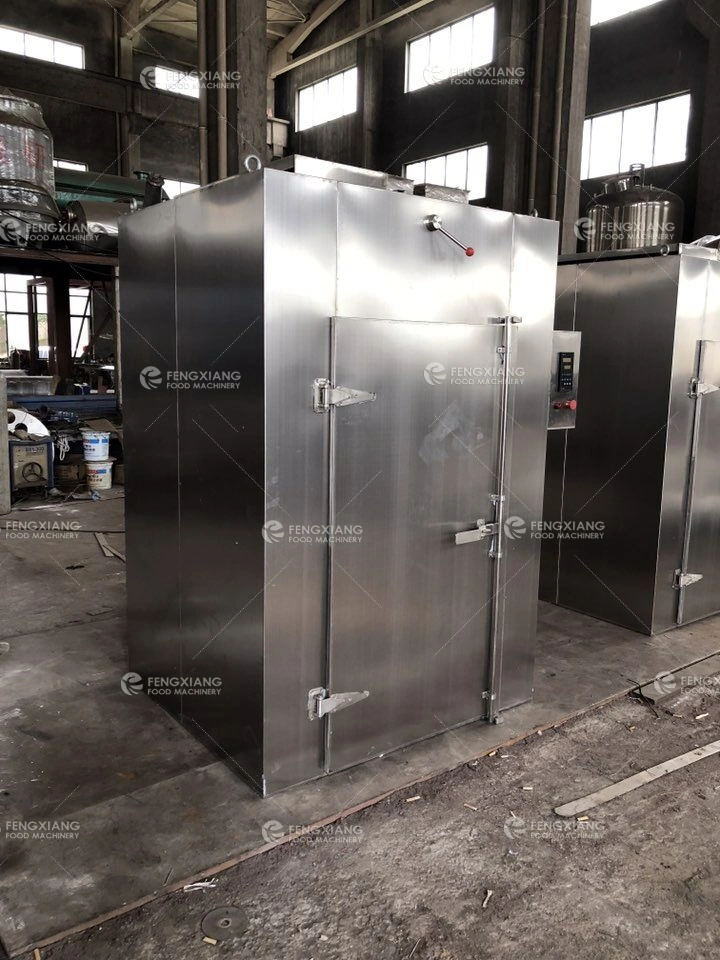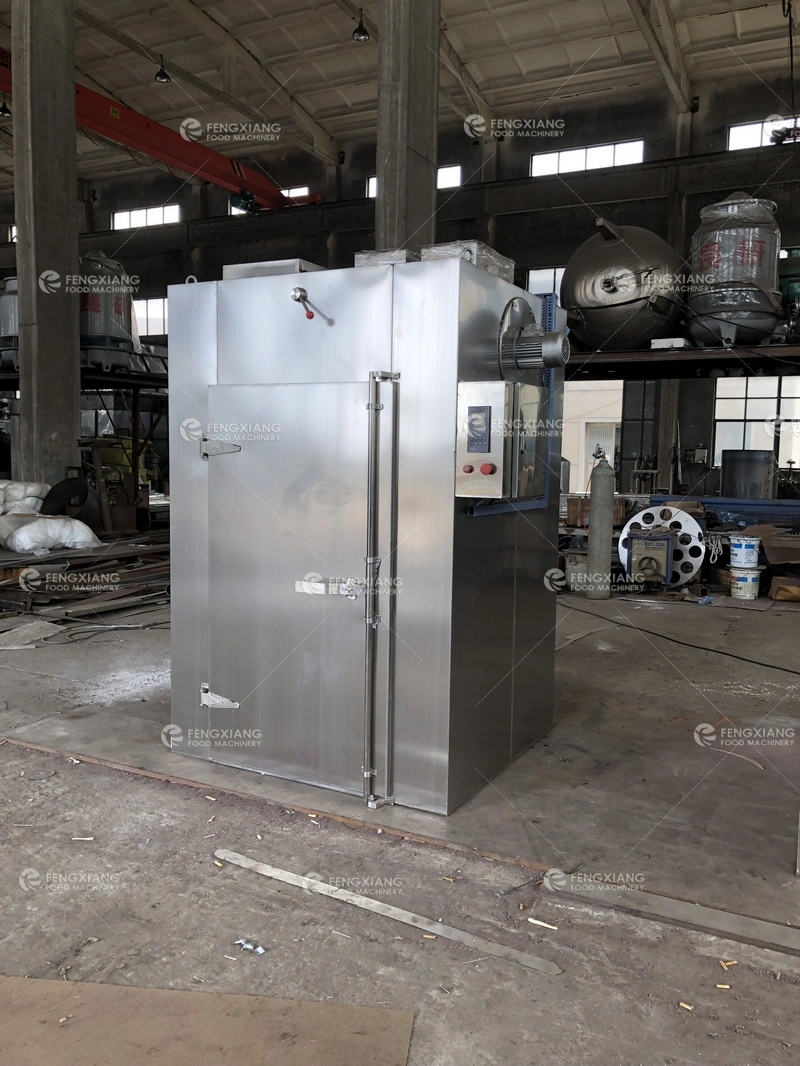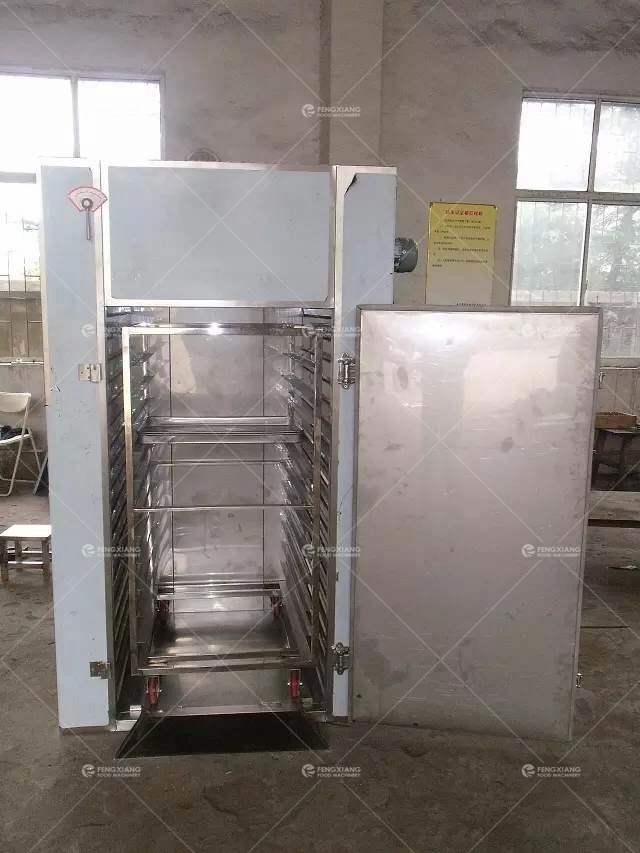 Instruction
1,The floor of the oven must be leveled.
2,Steam pipes, including drain pipes, should be unblocked and not leaking.
3,Pay attention to the steering of the fan when starting up, can not reverse
4,If the user needs to discharge the humid air outside or concentrate on the treatment, the air duct can be processed to the
outside according to the flange size of the oven interface.
End Products