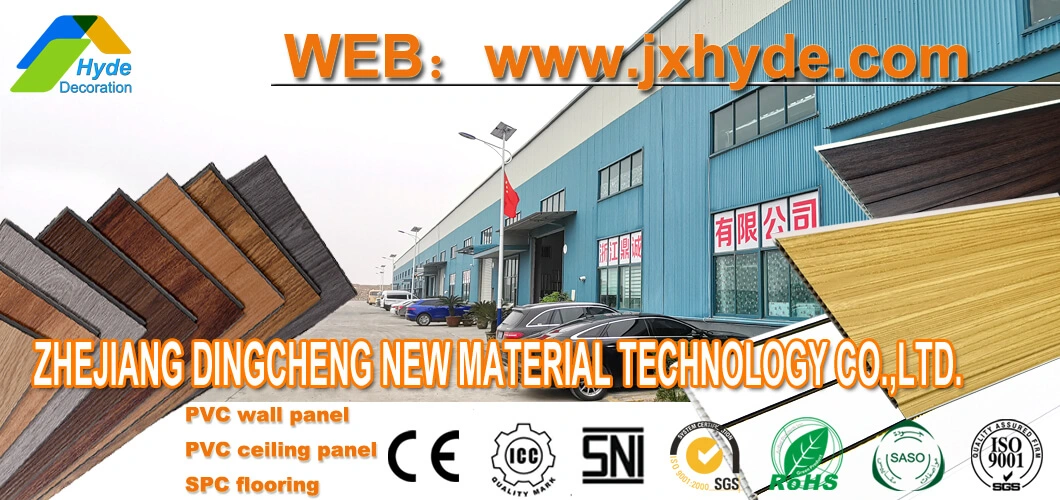 Our company located in Haiyan County, Zhejiang Province, China. We are manufacturer of PVC panel since 2008.
Our currently production capacity with 6, 000, 000-7, 000, 000 square meters per year.
With 80% of panels export to South America, East Europe, Middle East, Australia, Asia Countries and
Over 95% of customer will back to re-order. Also we have more than 50 distributors in China domestic Market.
We constantly strives to provide the excellent products and customer service to achieve our customer satisfaction.

By choosing our PVC panels, you will get many amazing features and benefits:
WATERPROOF -
our products are waterproof and do not expand, contract or warp when coming into contact with water.
TERMITE PROOF -
Our products are termite proof and no termites or other insects can harm the product. Unlike any other traditional material, which disintegrates when termites or insects attack it.
FIRE
RETARDANT
-
Our
product
does
not
burn. It has a "B" "B1" and "B2" fire
rating.
MAINTENANCE FREE -
It's closed, smooth surface means that it is extremely easy to clean using gentle household detergent dissolved in water. This also means that the product is virtually dirt resistant because there are no pores, which can be filled with dirt.
EASY TO INSTALL -
Practically any automated or manual processing is possible. It is very quick and easy to fabricate and install.
ECONOMICAL -
The prices of our products are very economical when compared to others available in the market, and have many other advantages. For this reason PVC takes more share from other materials in its applications.
DURABILITY -
Our products are very durable and last more than 20 years
ANTIFUNGAL PROPERTIES -
No bacterial development on PVC.
EXCELLENT WEATHERABILITY -
Weather has no
effect on PVC building materials. Problems like rotting, rust etc. do not occur. Even in special conditions like coastal areas (salt, storms and sun) PVC is more
applicable.
Specification of our products
Material

PVC Resin And Calcium Carbonate

Type

Flat, Groove

Width

100mm/200mm/220mm/250mm/300mm/400mm/600mm/1000mm

Length

5800mm/5850mm/5900mm/5950mm Or Customized

Thickness

4.5mm/4.8mm/5mm/6mm/7mm/7.5mm/8mm/8.5mm/9mm/10mm/11mm/12mm/20mm/25mm

Weight

1.8KG/SQM--11.5KG/SQM

PVC

35%-85% PVC

Surface

Print, Hot-Stamp, Matt, Laminated, Normal Glossy, High Glossy

Color

Varied Colours over 3000

Payment

T/T or L/C at sight

PORT

Shanghai

MOQ

1000SQM/Color / 20 FT Container for start order

Delivery

Within 15-20 Days

More request

Pls contact with our sales team at end of this web-page

Application area
Home Decor for Ceilings Walls:
Bathrooms, kitchens, bedrooms, lounges, utility rooms, workshops, TV walls, balconies, corridors,
Public places:
Dining places, sports and leisure centers, hospitals, schools, clean rooms, supermarkets, hotels, apartments, office places
Panel series: (more request welcome contact us )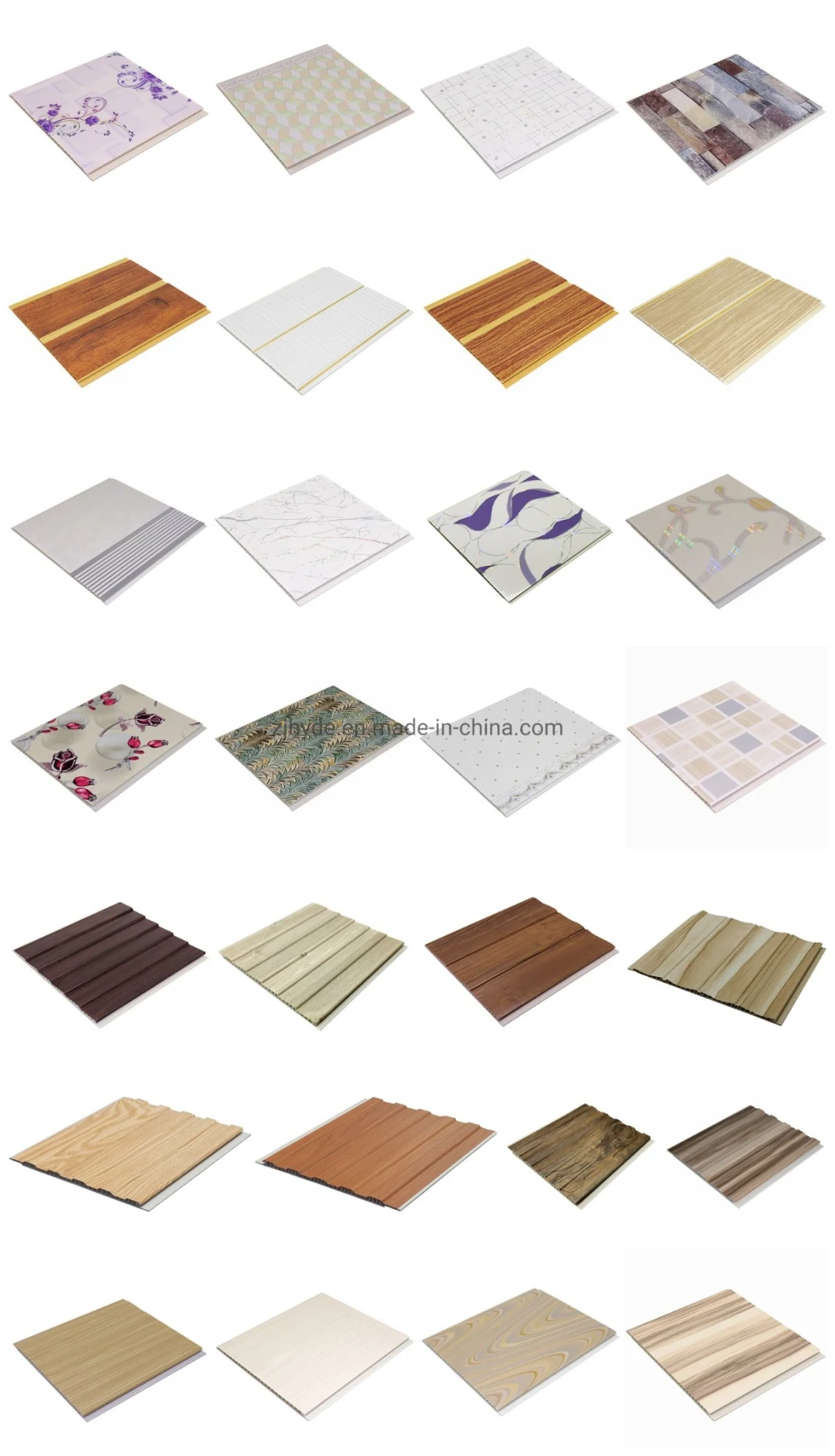 Application: