Plantain banana chip cassava chip power grinding processing line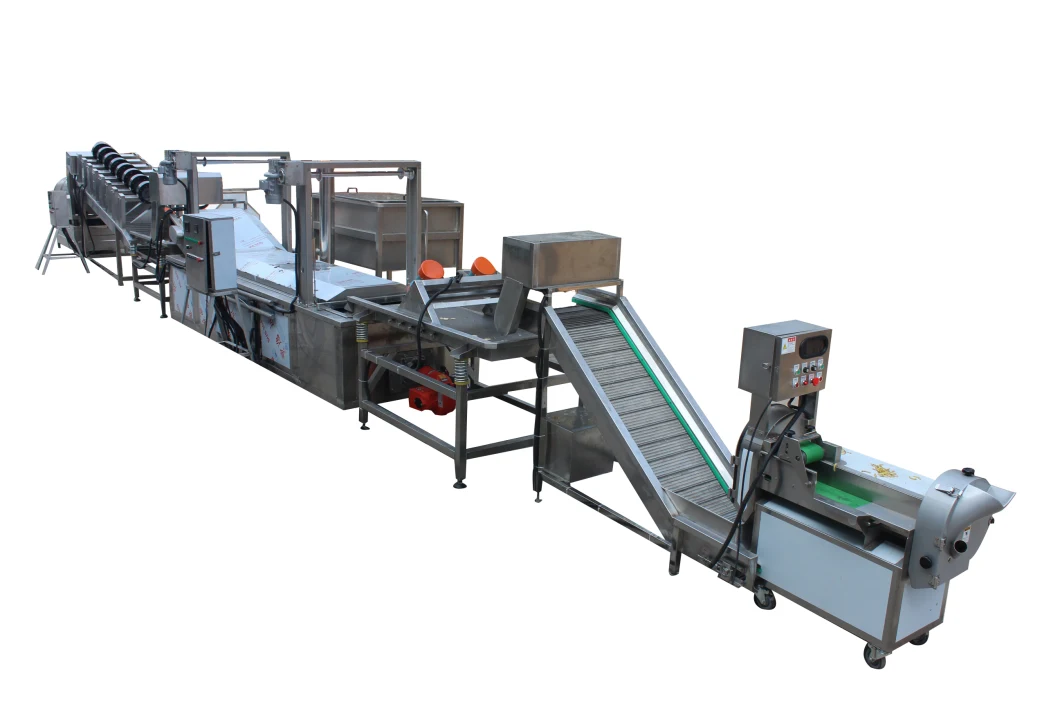 We provide and customize the complete solutions for banana plantain chips processing, such as banana plantain chips frying line, banana plantain chips powder cutting and drying grinding line.

Main components and details:
1. Multifunctional Cutting machine
Function: after cleaning and peeling, it can slicing the banana or plantain .
Features:
1. blade durable come from Taiwan, blade durable, smooth operation. After slicing, directly into the rinsing machine for rinsing treatment.
2.One machine is multi-purpose, powerful, high output, easy to replace knife plate, easy to operate, easy to clean, suitable for food processing plant, catering industry, dining hall, food distribution center.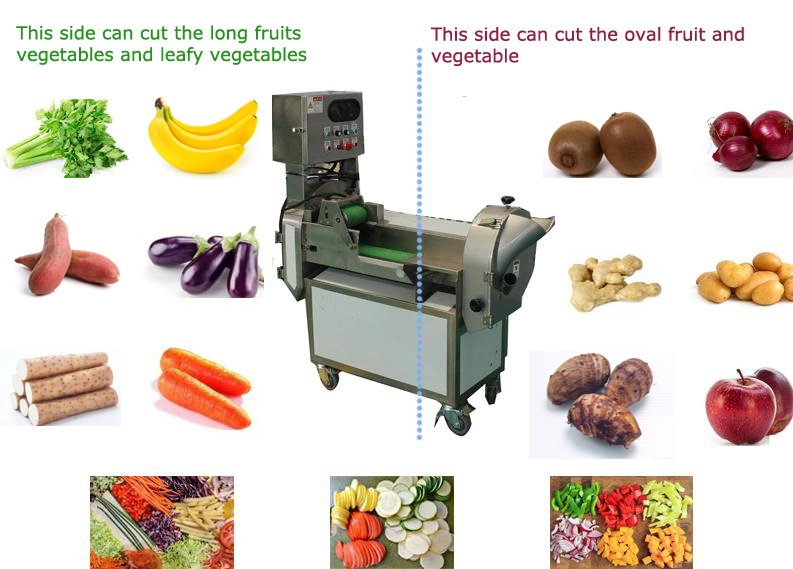 II.Blanching machine:
Function: in 80-92 ° C hot water , remove the starch of chips, blanching can protect color.
Features:1.With integral lifting function, easy to clean and maintain equipment
2.Adopts steam heating, with the function of the overall ascension, facilitate cleaning, maintenance, easy to clean.
3.Blanching time is about 5-7 minutes.
4.Heating method: steam ,electricity,gas, or diesel oil .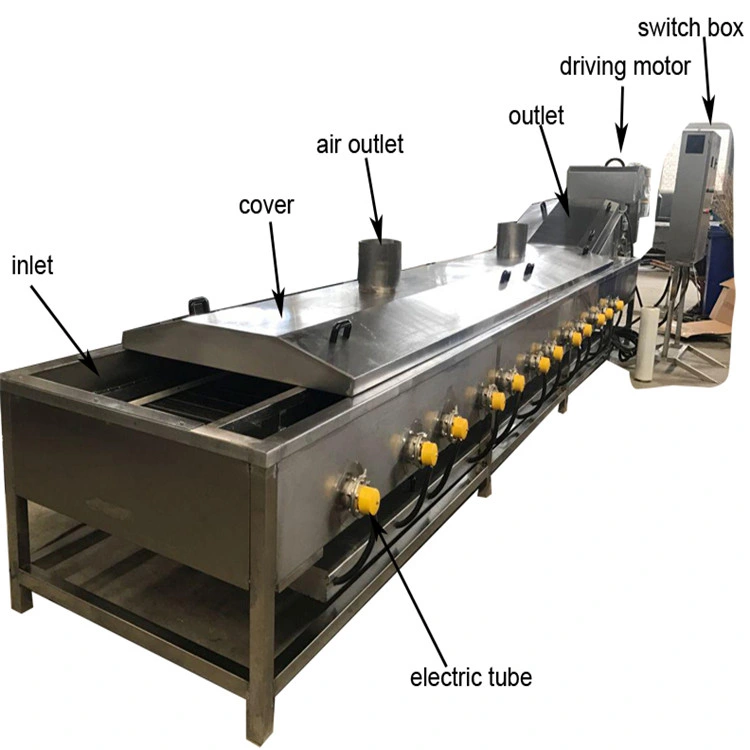 III.Continuous fryer:
Function :It can fry potato chips and strips continuously,
Features : 1.made of food grade SUS304,and 0-220 ºC temperature adjustable, frying time frequency control of motor speed.
2. The advanced mechanical transmission and variable-frequency speed control system make it possible that this equipment applies to frying various foods .
3. The double-layer mesh belt can avoid the product floating which makes the food be fried more evenly.
4. The mesh belt can be automatically lifted for washing which greatly improves the work efficiency and reduce the labor intensity. It is also clean and healthy.
5. chips are Fried for 4.5 minutes.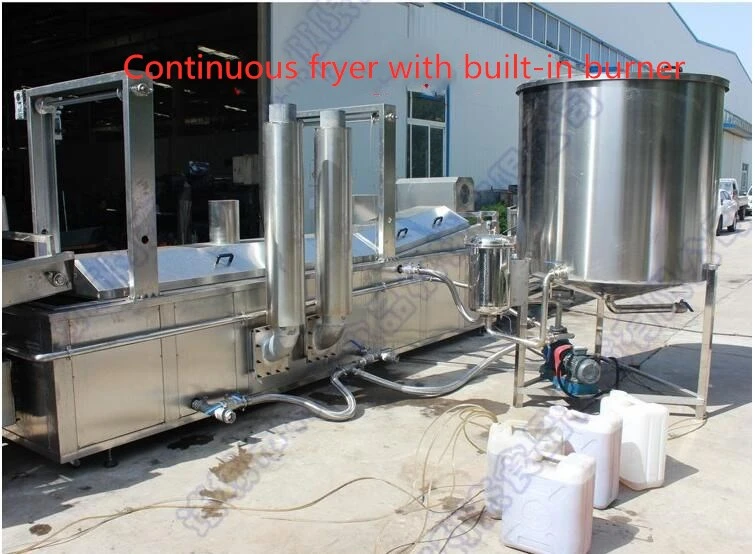 IV. Continuous mesh belt drying machine
The dryer is widely used in drying the cassava banana plantain chips, other fruit and vegetable fields. For the drying of flaky, strip and granular materials with better air permeability, it is especially suitable for the materials with high water content and high temperature, such as dehydrated fruit chips and vegetables and Chinese medicine decoction pieces.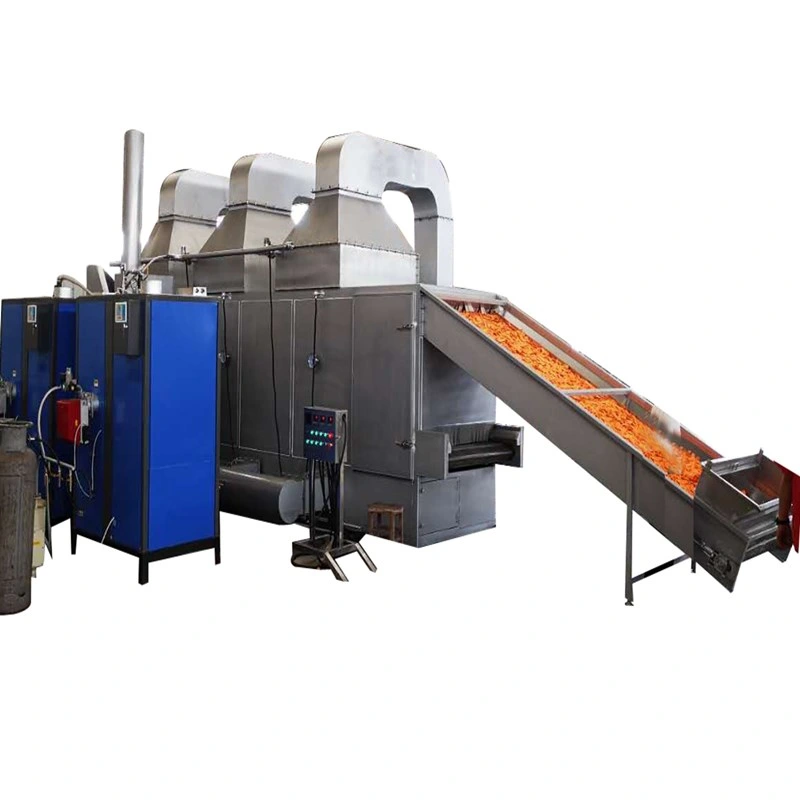 V. Plantain banana Superfine grinder
Function :Grind Plantain banana chips into 100-300 meshes after drying
Feature :* Is there a safe feeding device to ensure the safety of the material during crushing
* Stable operation, small vibration and low noise
* Simple maintenance and easy cleaning
*Is the operation simple, The size of particles can be controlled by changing the screen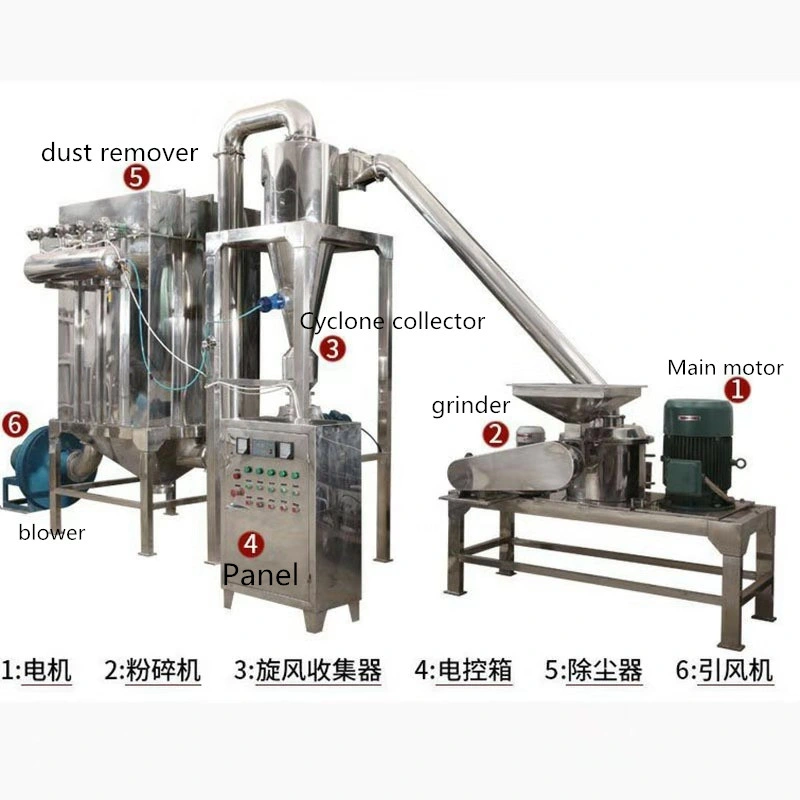 IV.Equipment list:
No.
Description OF Machine
Dimention
Quantity

Power

(3phase ),customized

1
Feeding Conveyor
2500*500*1300mm
1set
0.75kw/380V/50Hz
2
Picking line
4000*600*750mm
1set
0.75kw/380V/50Hz
3
Conveyor
2500*600*135mm
1set
0.55kw/380V/50Hz
4
Cutting machine
1070*560*900mm
1set
1.5kw/380V/50Hz
5
Rinsing machine
3000*1000*950mm
1set
2.25kw/380V/50Hz
6
Blanching machine
5500*1000*2100mm
1set
3kw/380V/50Hz
7
Air-cooled dehydrator
4000*1000*1150mm
1set
5.25kw/380V/50Hz
8
Vibration screen
2000*800*900mm
1set
0.68kw/380V/50Hz
9
Continuous Frying machine
5500*1000*2100mm
1set
120kw/380V/50Hz
10
Second-stage frying machine
4500*1000*2100mm
1set
90kw/380V/50Hz
12
Vibration screen
2000*800*900mm
1set
0.68kw/380V/50Hz
13
Air-cooled deoiling machine
4000*1000*1150mm
1set
5.25kw/380V/50Hz
14
Drying machine
1000*3600*3750mm
1set
35kw/380V/50Hz
15
Grinder
8000*2000*3500mm
1set
20kw/380V/50Hz
16
Packing machine
5258*3610*3650mm
1set
7kw/380V/50Hz
Total power:
237kw
16sets

B.Packing: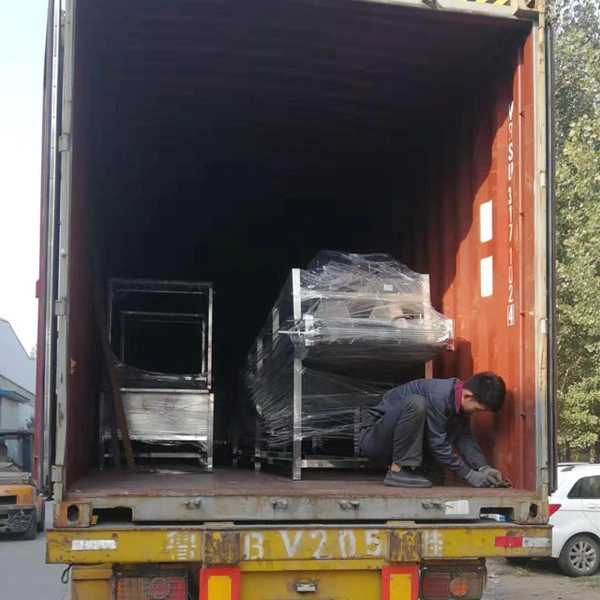 C.Our factory: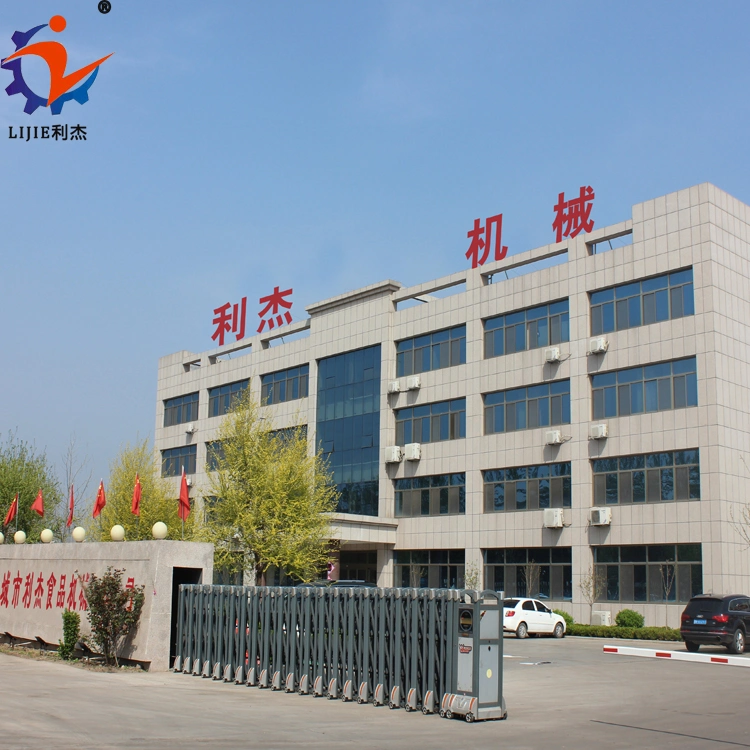 Zhucheng Lijie Food Machinery Co., Ltd is located in Zhucheng City, Shandong Province. Our products mainly sold to the United States, Singapore, Russia,kazakhstan, Burma, United Kingdom and so on.The company has 12000 square meters of factory buildings and 1500 square meters of office space. The company have 60 employees,15 technical personnel,41 workshop staff and 10 welfare officers among them.
There are two Laser Cutting Machine,four Numerical Control Tool,six cutting Plate Machine and six Bending Machine Tool.
D.Our Services: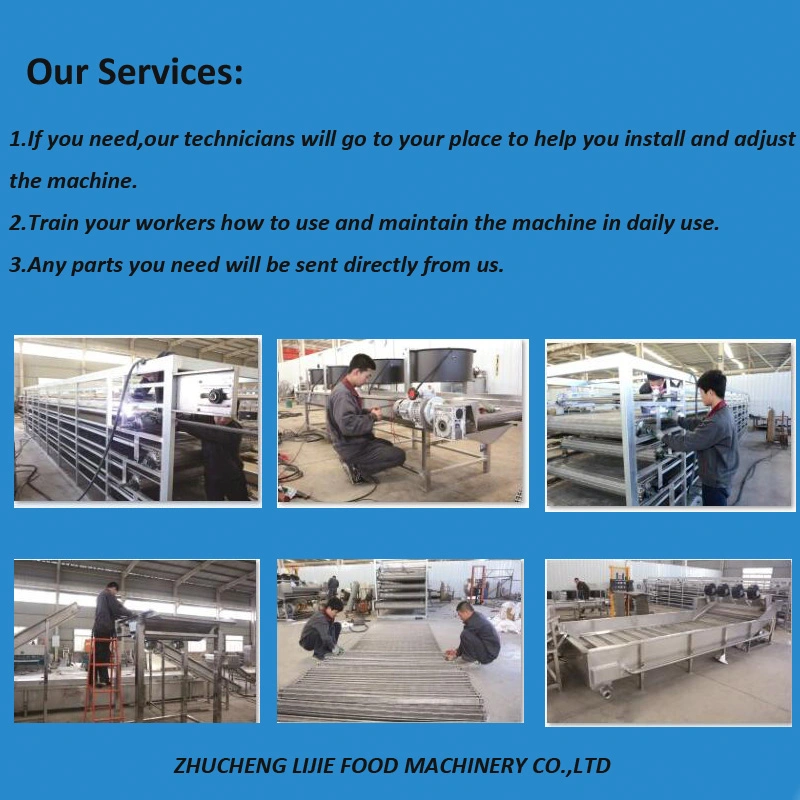 E.
Cooperative client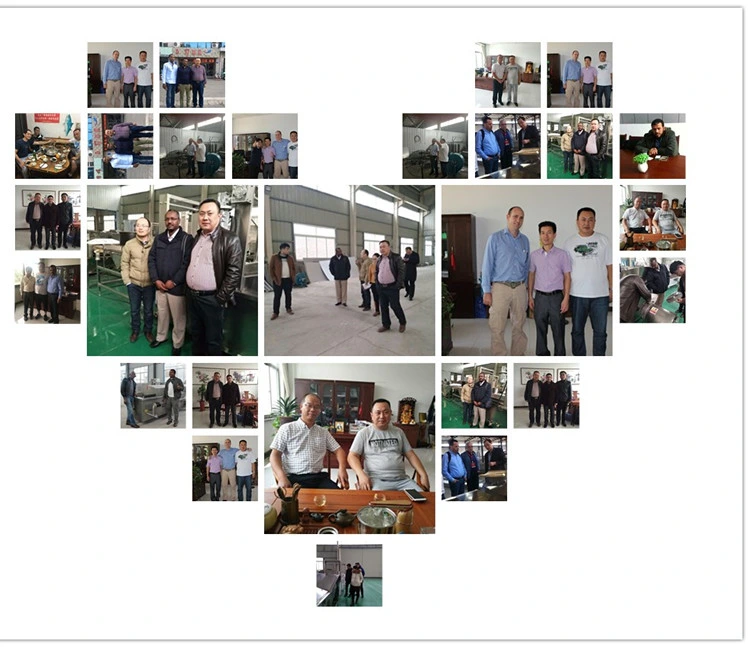 F.Contact us