What is KINKAI heat pump brand fruits/vegetables/seafood/herbs etc cabinet dryer?
KINKAI brand heat pump dryer,infact is use of the heat pump technology applying into drying. A Heat pump dryer is the use of reverse carnot principle, absorbing outdoor hot air and transferring them into the drying room, to realize the temperature of drying room, cooperate with relevant equipment to realize the material drying.The heat pump dryer main parts including compressor, heat exchanger , choke, heat absorber - compressor unit constitute a circulation system, etc.Under the action of refrigerant in the compressor circulating in the system.It made within the compressor gas booster heating process (temperature up to 100 ºC), heat release it into the machine-- high temperature heating drying room air, while being cooled and translated into flow liquid when it runs to the outside machine, rapid heat evaporating liquid into a gas again, at the same time, the temperature dropped to minus 30 ºC, 20 ºC, the air surrounding the heat absorber will continue to transfer heat to the refrigerant.The refrigerant cycle is constantly realize heat from the air transport to the drying room heating the air inside the room temperature.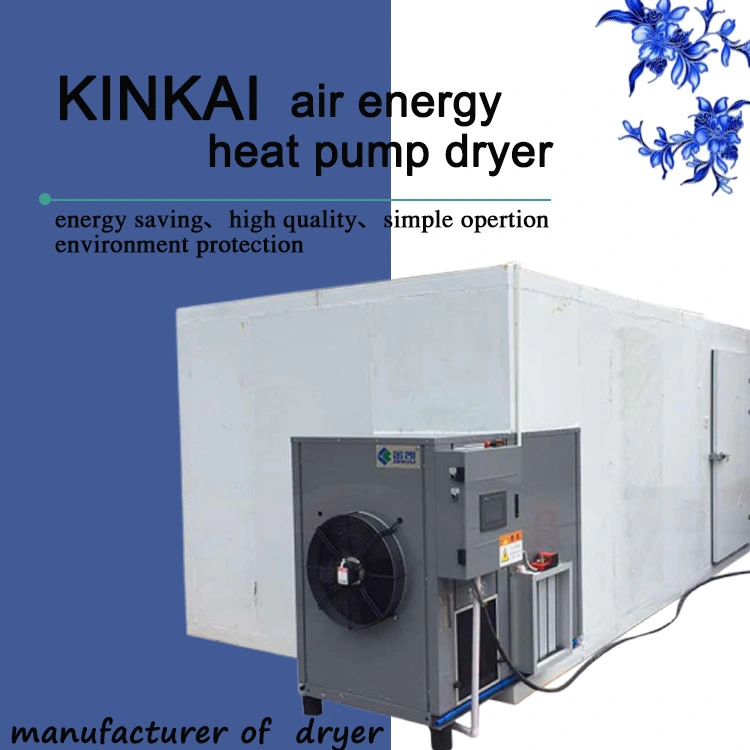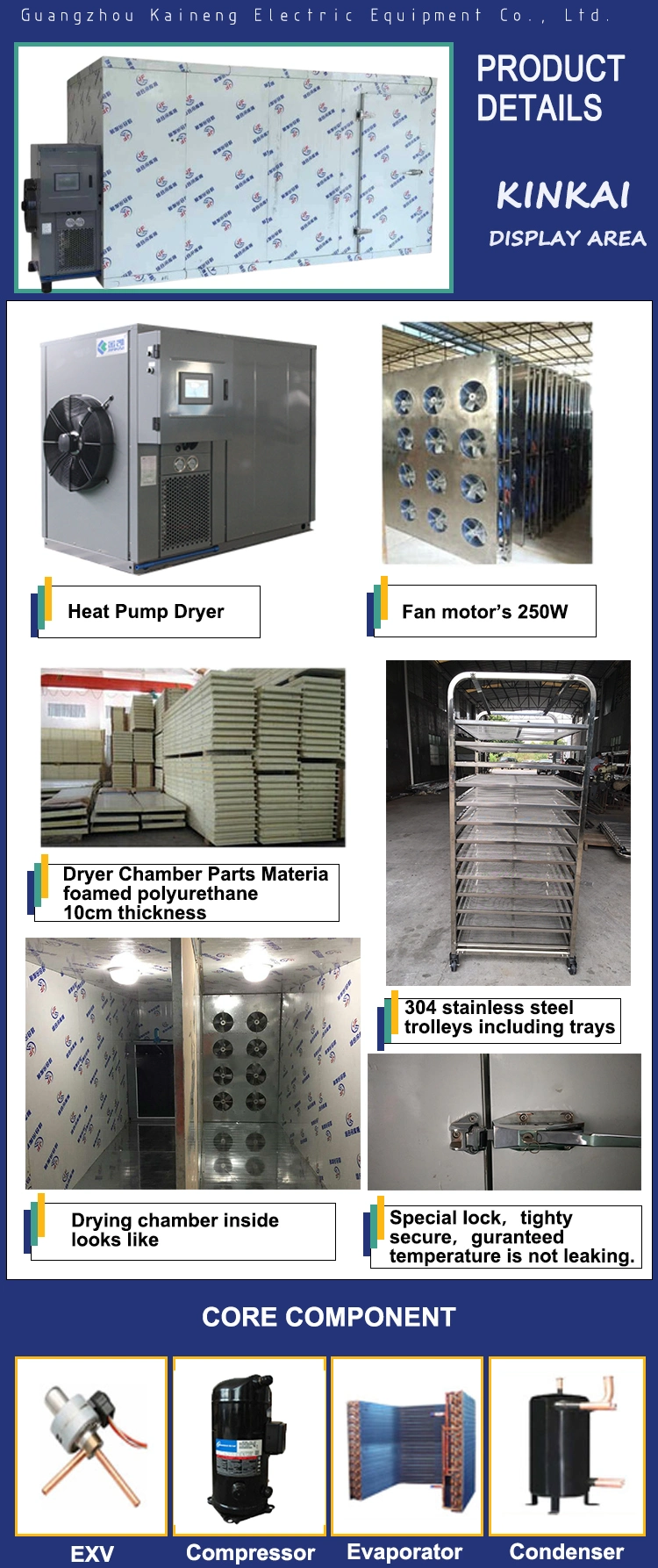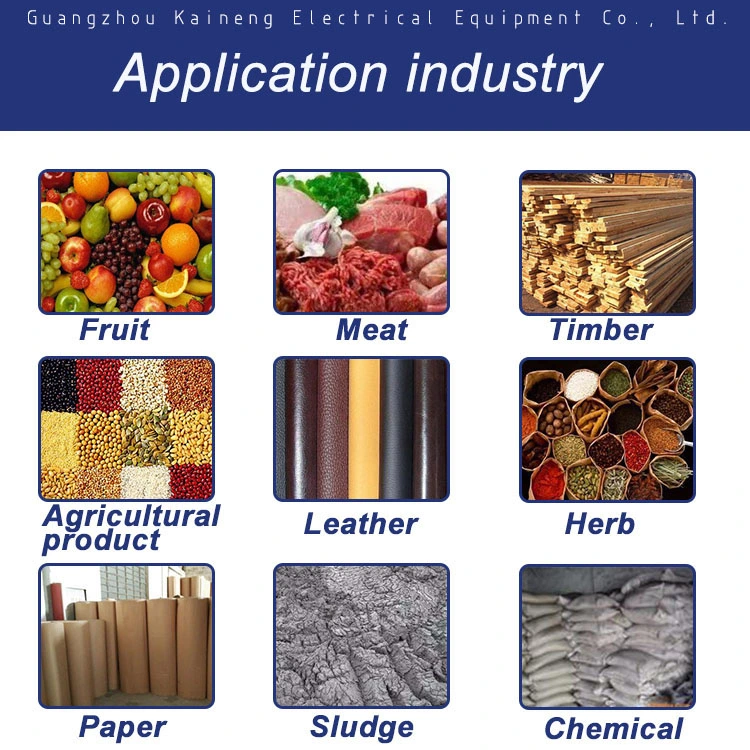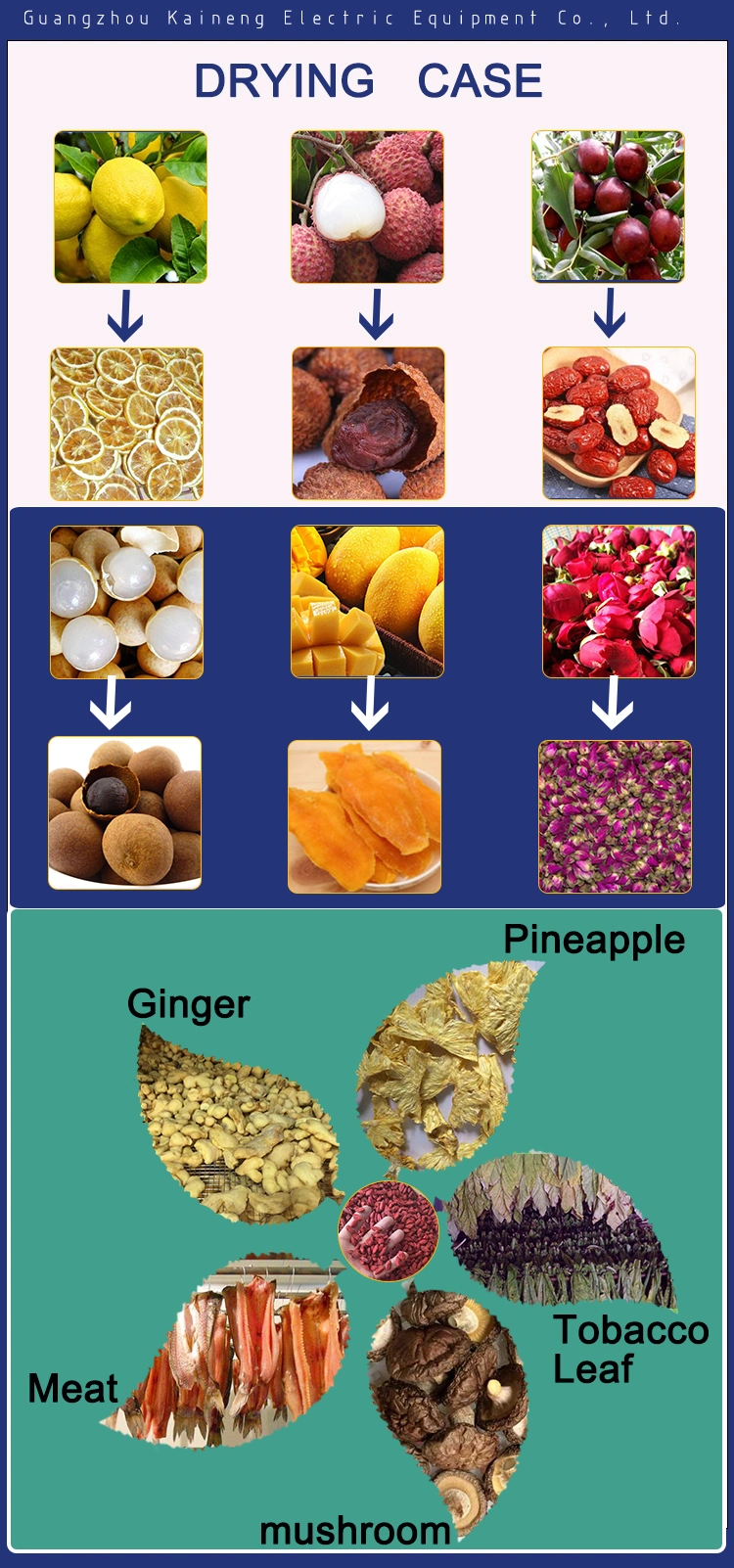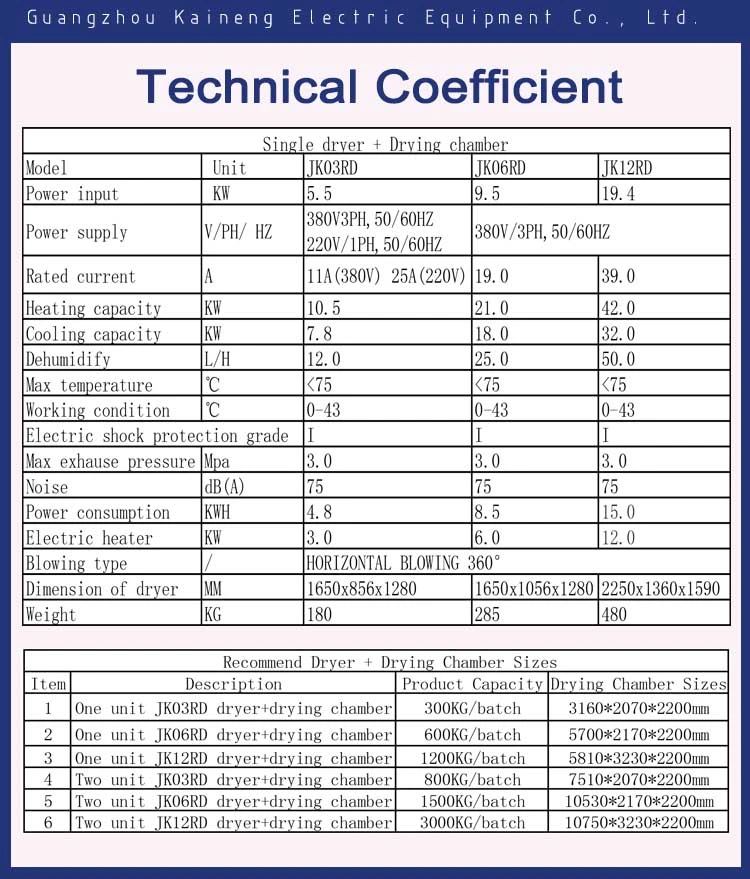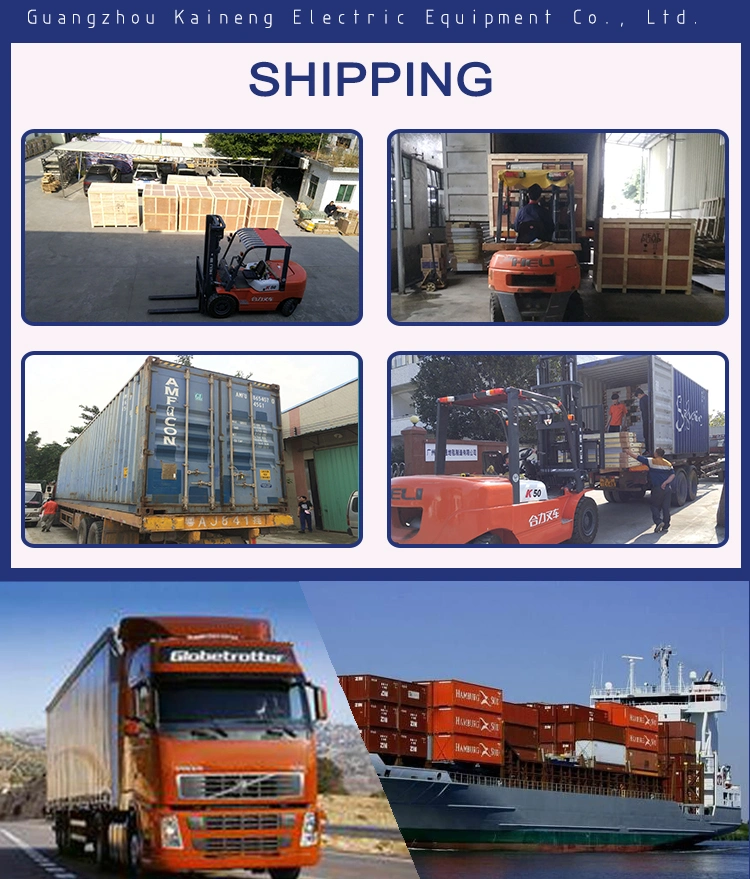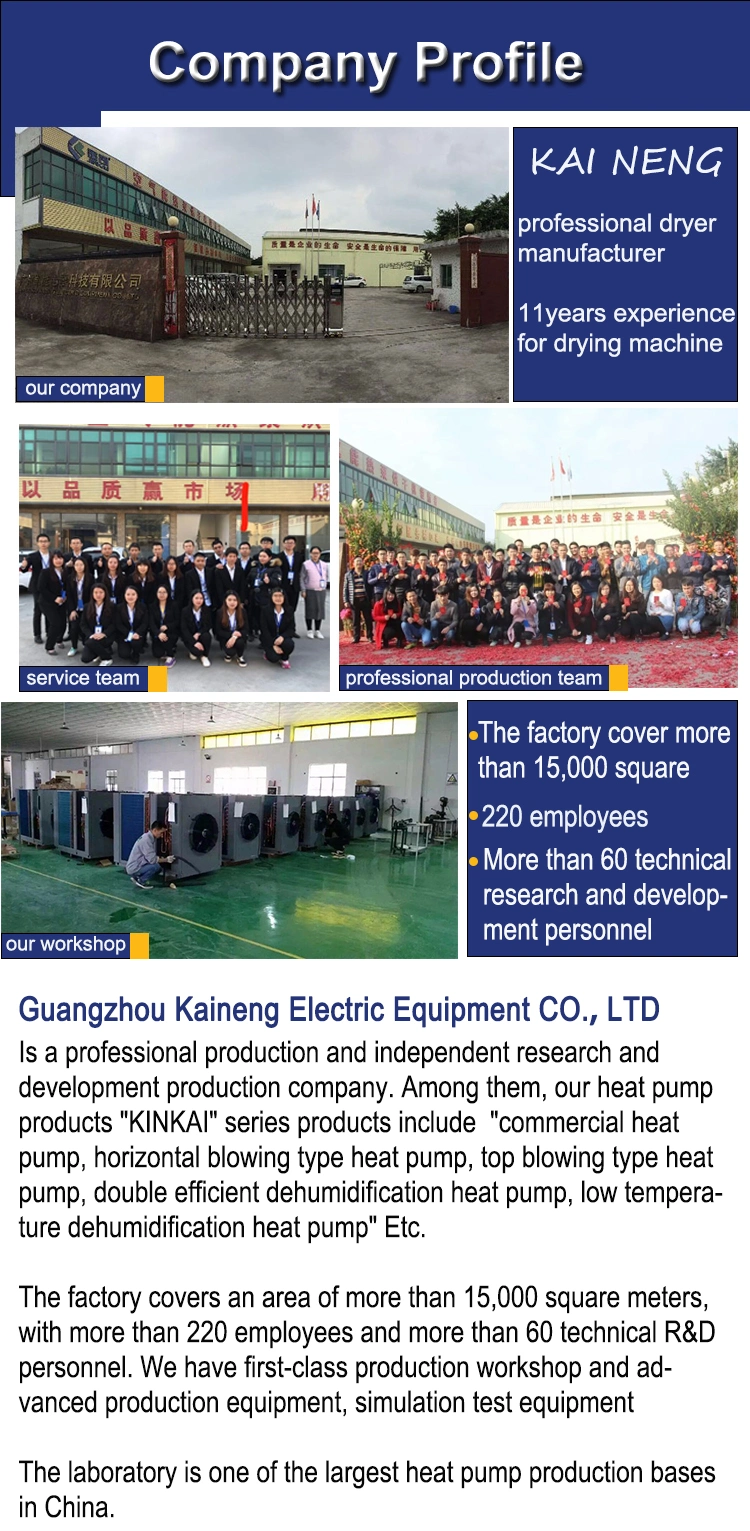 Our Service
A. Payment service
1, T/T
2, L/C (for container order only)
3, Western Union, (for sample order & parts)
B. Technical service
1, We calculate the capacity and recommend the best models.
2, We supply you the professional refrigeration technical support and electronic technical support for your installation, debugging and operation.
3, We supply the spare parts and technical support in & after the warranty time.
4, We supply the training course to your workers at our factory if you need.
C. After-sales service
1, Technical support for your installation, operation and maintenance.
2, One year's warranty, and you can pay for extended warranty.
3, Spare parts and technical support at most economic prices after the warranty.
If you are interested in our drying machine products, please feel free to contact us.