Mesh belt drying machine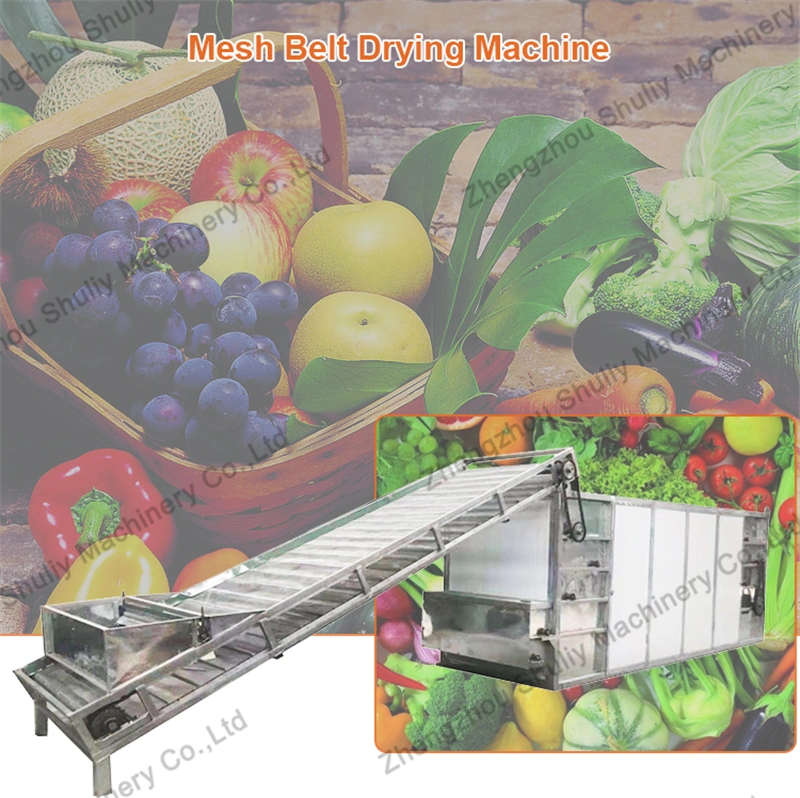 Information about Mesh Belt Drying Machine
The mesh belt dryer changes the previous drying process, improves the quality of the finished product, and shortens the drying time. Heating systems are available in a variety of options - coal, diesel, natural gas, air heat pumps, etc. This unit can be used with other equipment or it can be used alone.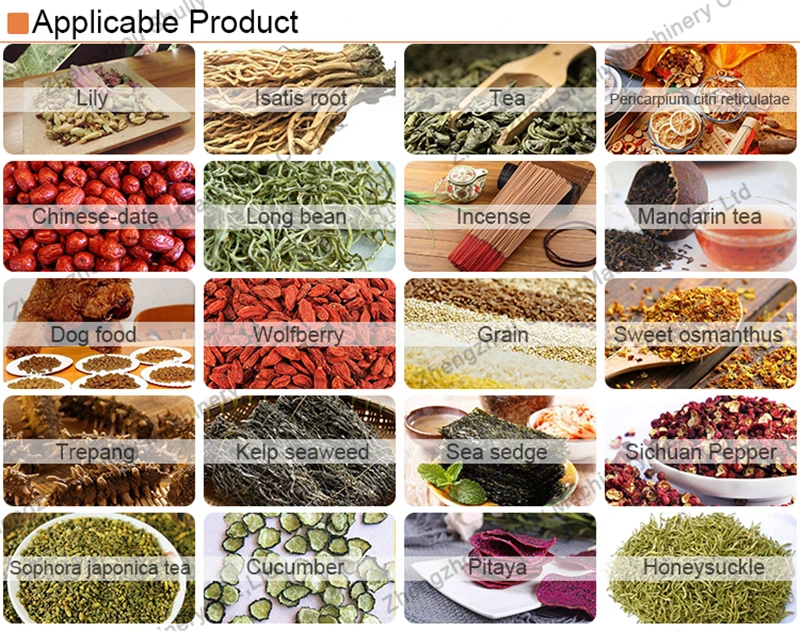 Application of Mesh Belt Drying Machine
Mesh belt dryer is a commonly used continuous drying equipment, which can be widely used in chemical, non-staple food, Chinese herbal medicine, fruit and vegetable, building materials, and other industries. It is especially suitable for the drying of flake, strip, and granular materials.
Working Principle of Mesh Belt Drying Machine
The material is laid on the mesh belt and is driven by the transmission device to move back and forth in the dryer. The hot air flows through the material, and the water vapor is discharged from the drainage hole to achieve the purpose of drying. The dryer can be made in multiple layers.
Advantages of Mesh Belt Drying Machine
1. Low investment, fast-drying speed, and high evaporation intensity.
2. High efficiency, large output, and good product quality.
3. Standardized production, which can increase the number of drying sections according to the output.
The Parameter of Mesh Belt Drying Machine
| | | | | |
| --- | --- | --- | --- | --- |
| Model | TZ-1.2-8 | TZ-1.2-10 | TZ-1.6-8 | TZ-1.6-10 |
| Heat transfer area(m²) | 272 | 340 | 352 | 440 |
| Power(kw) | 11.4 | 13.6 | 11.4 | 13.6 |
| Dimension(m) | 10.05*1.5*3.15 | 12.05*1.5*3.15 | 10.05*1.91*3.15 | 12.05*1.91*3.15 |
| Weight(kg) | 4800 | 5780 | 5400 | 6550 |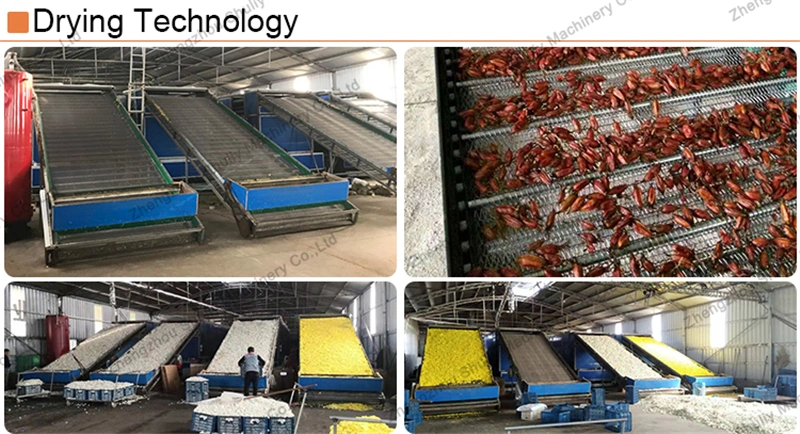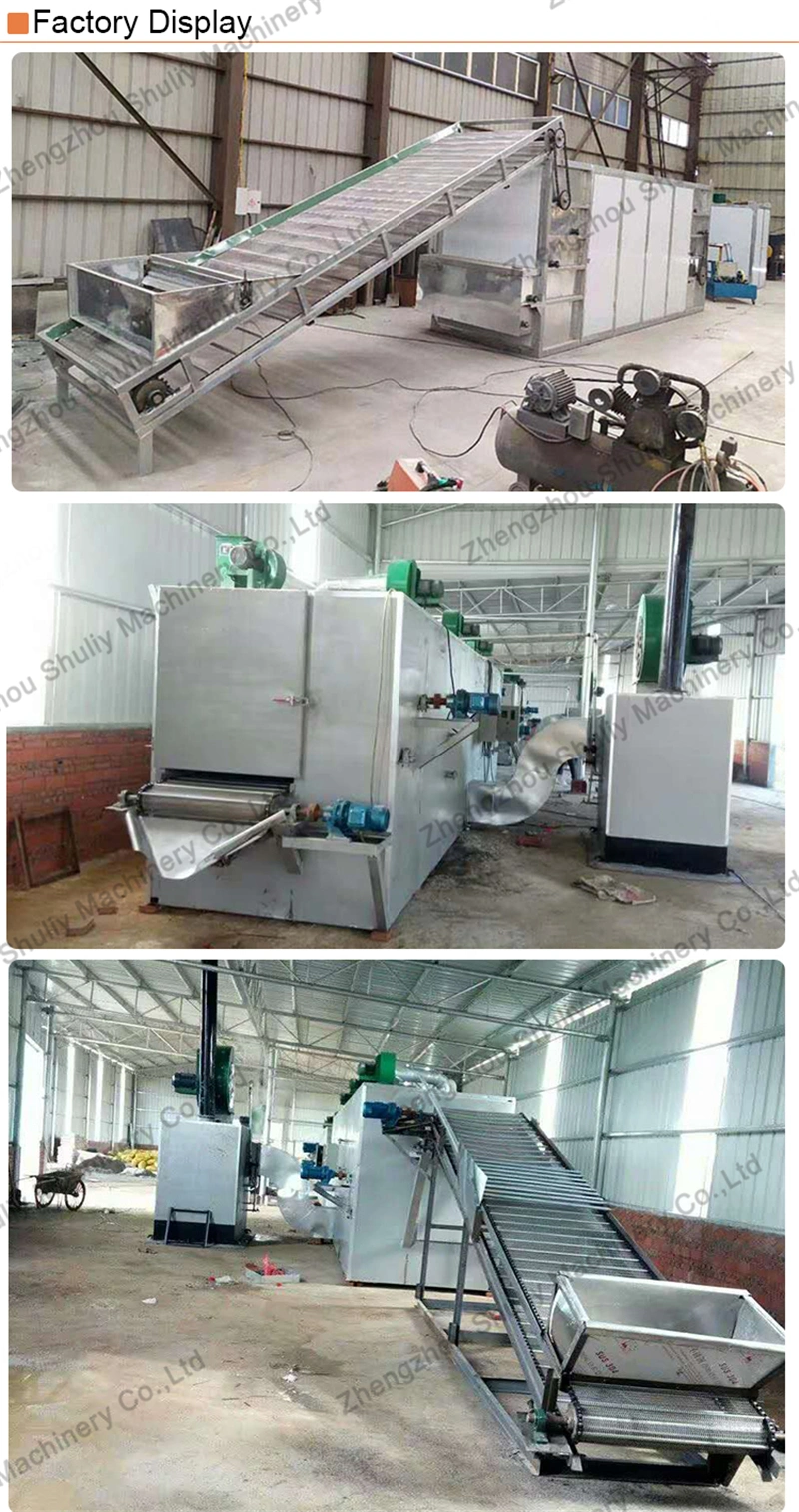 Related Drying Machine
For Drying Machine, we have other types for choice, if you need, we will recommend for you.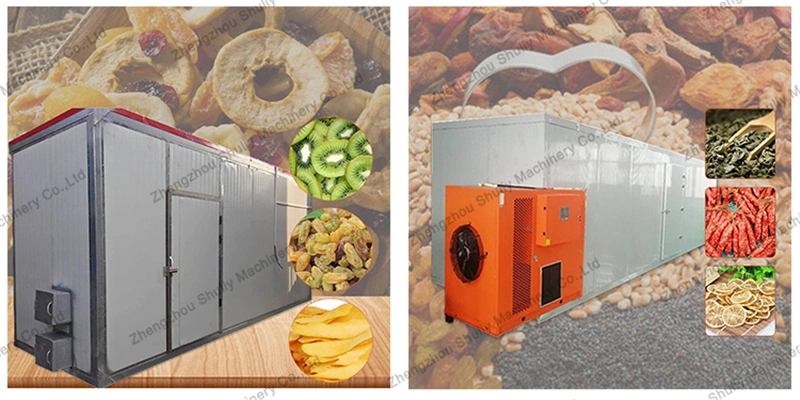 Packaging & Shipping
We can deliver the goods to you by sea, by air, by express or by land transportation. We will try my best to make you get the goods faster and safe.

Company Information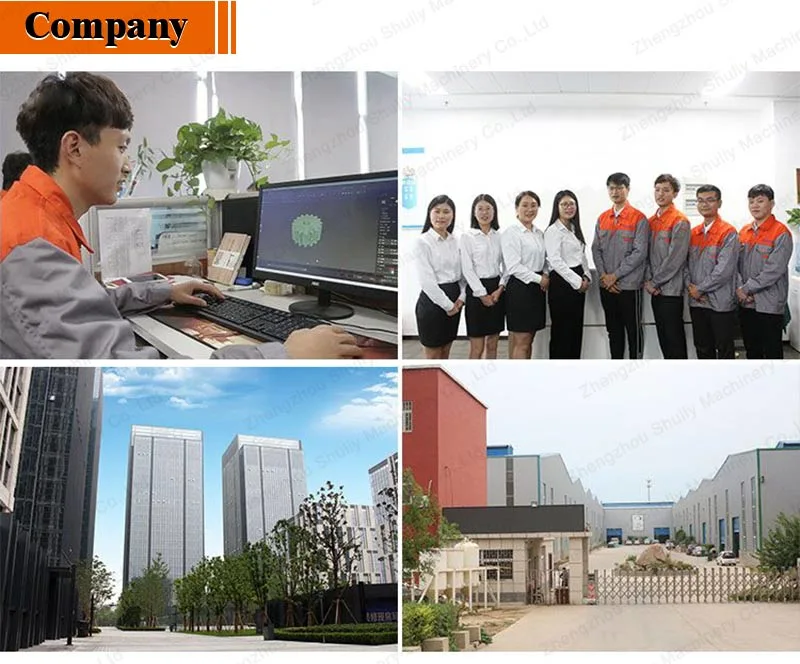 Zhengzhou Shuliy Machinery Co. Ltd in Zhengzhou is a large scale industrial group mainly
specialized in the food processing machines, covers Fryer Machinery, Fruits and vegetables
processing Machine, Paste Processing Machinery, Meat Processing Machinery, Nut Processing
Machinery. With years of manufacturing and sales experience in the machinery industry, let
customer satisfaction is our ultimate aim, we got good fame for providing high-quality machines
and best service concept - quality first, service foremost.
Certificates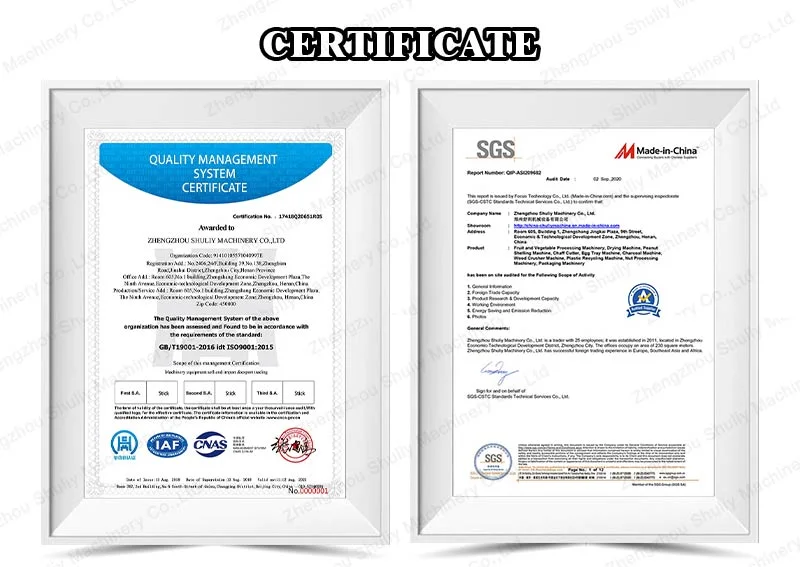 1. Are you a manufacturer or distributor?
We are an experienced manufacturer and exporter. We own a technical team comprised of over-average experts in R&D and innovation. Notably, we own high-level factories and cooperating factories that can offer efficient manufacturing and high-end products when dealing with a bulk order.
2. How do I know about the details and quality of your machine?
First, we have product brochures covering all details including parameter, material, output, etc. of most of our production lines; secondly, we can provide you with videos filmed on-site with details about the working process and how mechanical parts work during operation; at last, you are warmly welcomed for on-site inspection at our factories.
3. Why choose us?
We have dedicated to the machinery manufactory industry for more than 10 years with a rare negative response. We are time has proven-- client's response and comments are the most validated evidence.