Product description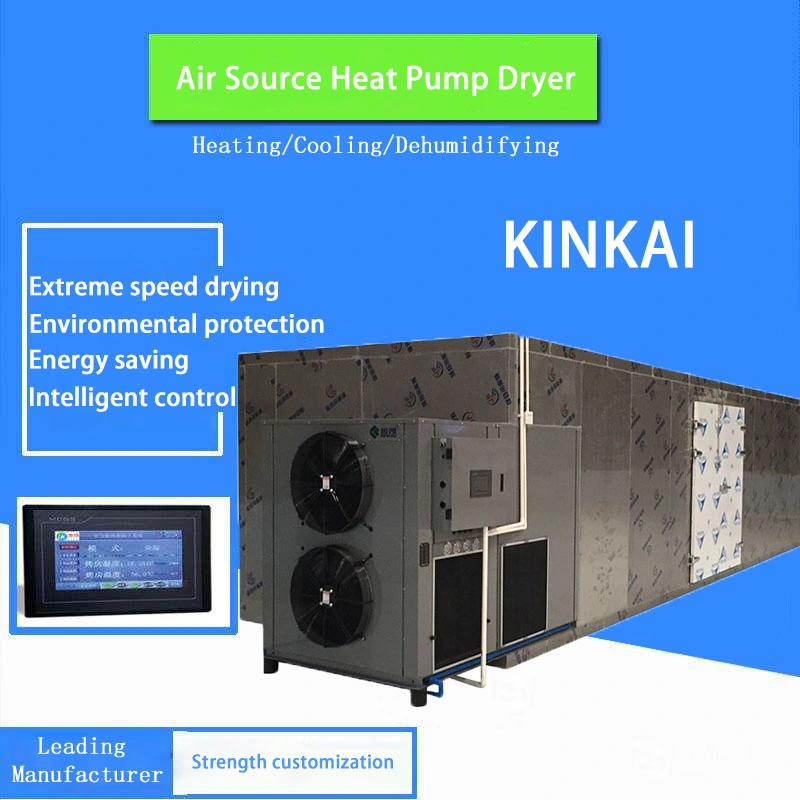 1. Dryer: Single dryer + drying chamber, Double dryer + drying chamber
2. Size: 1675*860*1280, 1760*1060*1280, 2120*1360*1590
3. Type: Horizontal blowing type
4. Certification: ISO,CCC,CE...
| | |
| --- | --- |
| Product Name | KINKAI Heat Pump Dryer |
| Material | stainless steel |
| Warranty | 1 Year |
| Weight | 180/285/480/(*2) KG |
| Used | Meat/ Vegetable/ Fruit/ Food/ Wood/ Rubber/ Sludge... |
| Function | Heating/ Cooling/ Dehumidifying |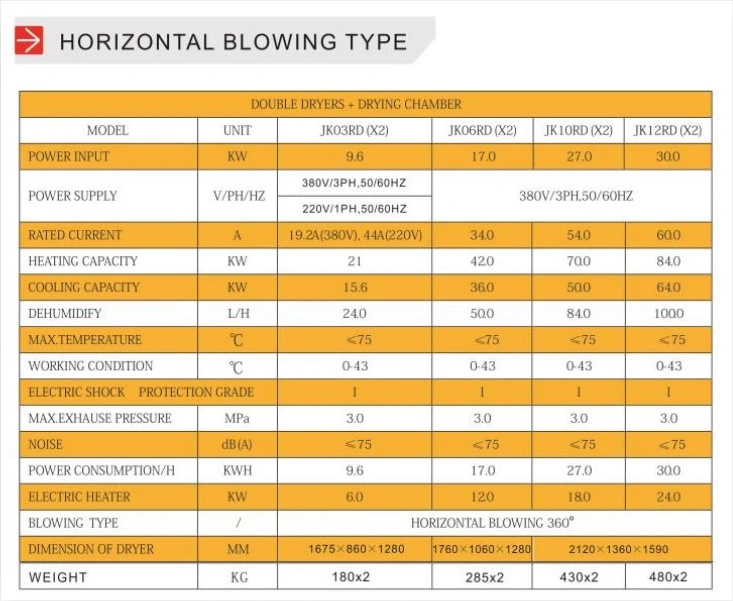 Product application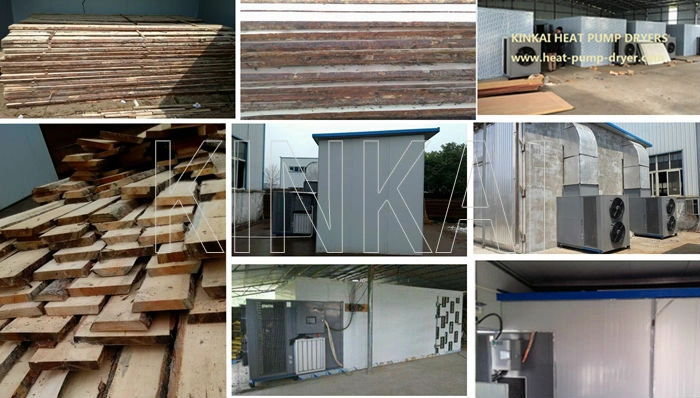 How to dry wood with KINKAI dryer
The wood drying equipment which wants to dry wood on a controllable basis must have the three basic functions: heating, adjustment of humanity and ventilation. Heating speaks for itself. Adjustment of humanity is used to provide the high-humanity environment necessary for some phases to prevent wood from cracking and deforming. The ventilation device must ensure that the wet and hot air goes through the pile of wood evenly so as to make the water in the dried wood well-distributed.
In the early drying process, the performance coefficient (COP) of the heat pump unit is high due to high relative humanity of the wood to be dried. As the drying process goes on, the COP will decline due to decrease of the relative humanity, resulting in lower performance of the unite on a negative basis.
1. If the temperature is not high, for example, the low-temperature heat pump is below 54°C, moisture can't be removed from the wood in case the moisture content is below 15%. Generally, it is necessary to raise the drying temperature to 71°C or above.
2. The drying cabinet shall be thermal-insulation and resistant to air loss. In terms of the thermal insulation, the cabinet structure shall have a small thermal capacity to reduce heat loss, which is equal to or less than the mechanical equivalent of heat. No humidifying equipment is installed in the heat pump drying cabinet. If the water vapor overflows, it is definite that the drying condition is hard to change. Therefore, the cabinet shall have good air impermeability.
3. Keep the air flow in the cabinet stable. It is the best if the air speed is 1m/s.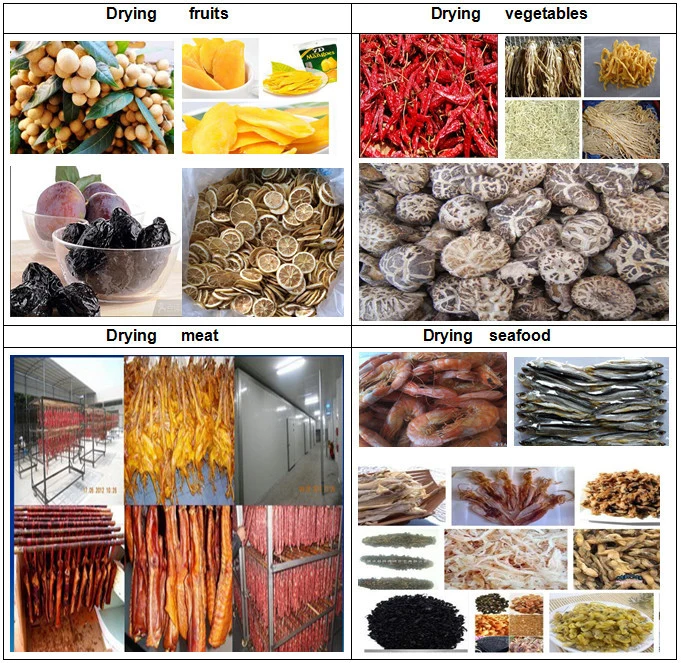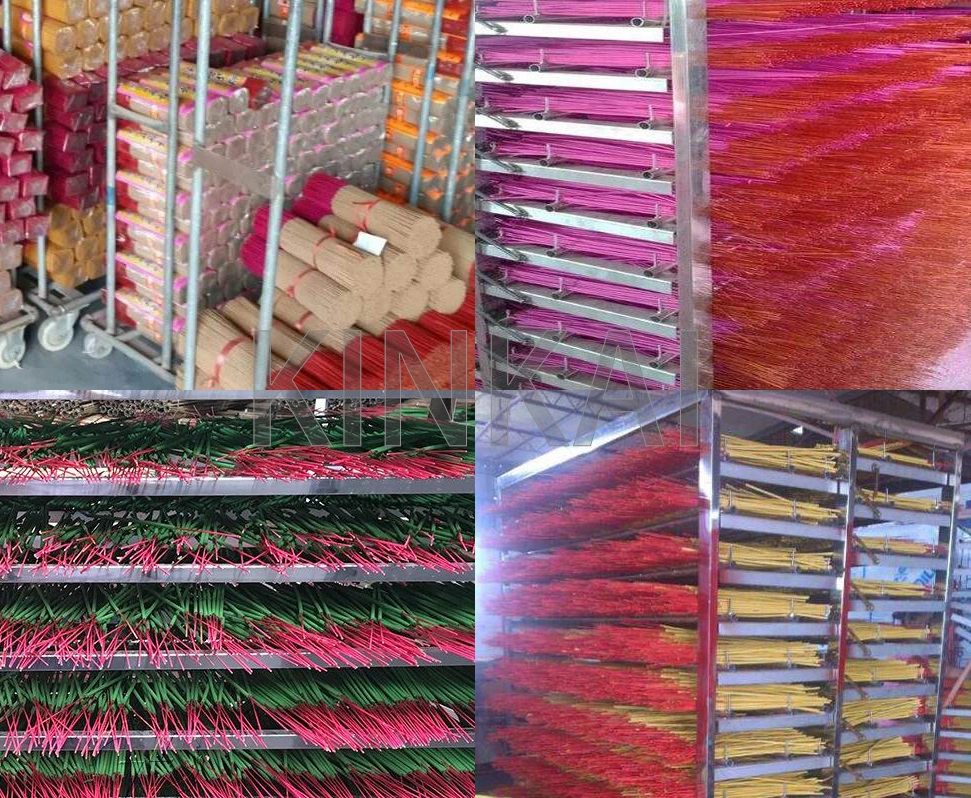 Drying Agriculture products:Dragon fruit flower, rose, chrysanthemum flower, mushroom, edible fungus, sweet potatoes, okra, tobacco leaf, white fungus, edible tree fungus, red pepper, Daylily, Agrocybe aegerita, henry steudnera tuber, dried vegetables, bamboo shoot, cassava, starch.

Drying Fruit: Longan, Litchi, banana, Mango, date, waxberry, plum, Lemon, raisin, Artocarpus heterophyllus Lam, kiwi fruit, dried persimmon, olive, candied fruits.
Food:Sausage, preserved pork, smoked fish, intestine and casing, rice noodle, noodle, beancurd sticks
Seafood:Sea fish, squid, shrimp, seaear, trepan, cuttlefish, hippocampi.
Tea: Puer, Red tea, ect.

Drying Incense: Inscense, mosquito incense etc.
Drying Wood: Redwood, redwood furniture, bamboo products etc.
Packing & delivery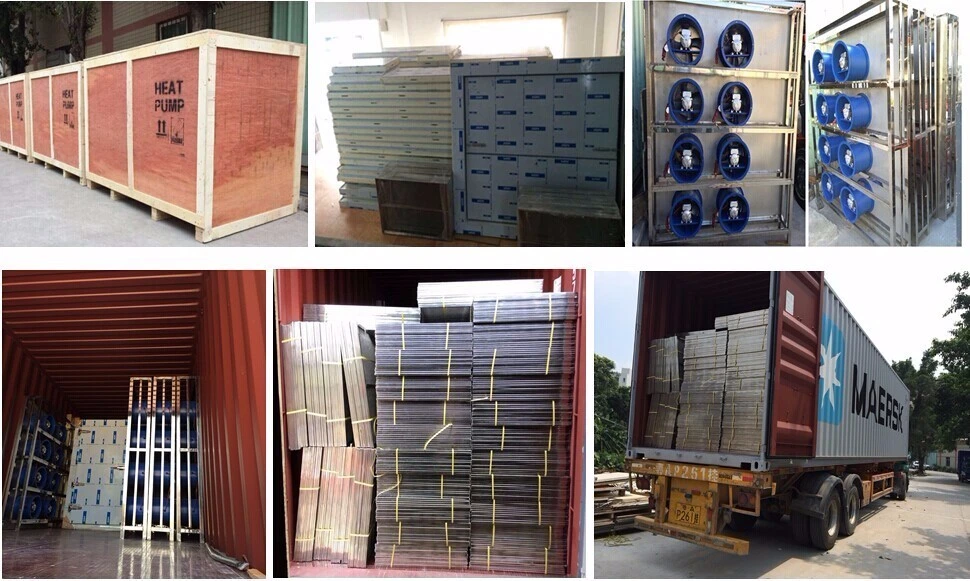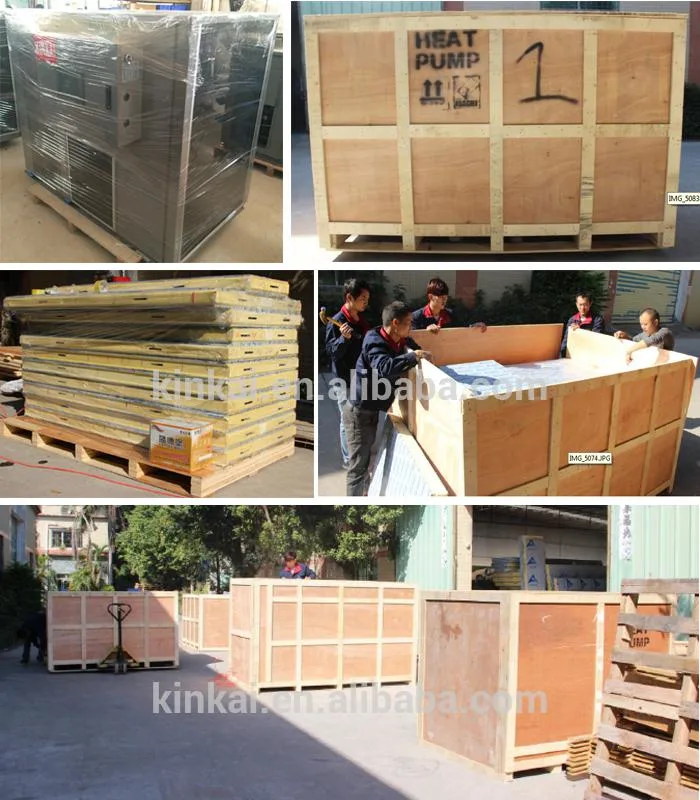 Our service
Pre-Sales Service.
* Inquiry and consulting support.
* Sample testing support.
* View our Factory.
After-Sales Service.
* Technical support for your installation, operation and maintenance.
* One year's warranty, and you can pay for extended warranty.
* Spare parts and technical support at most economic prices after the warranty.
About us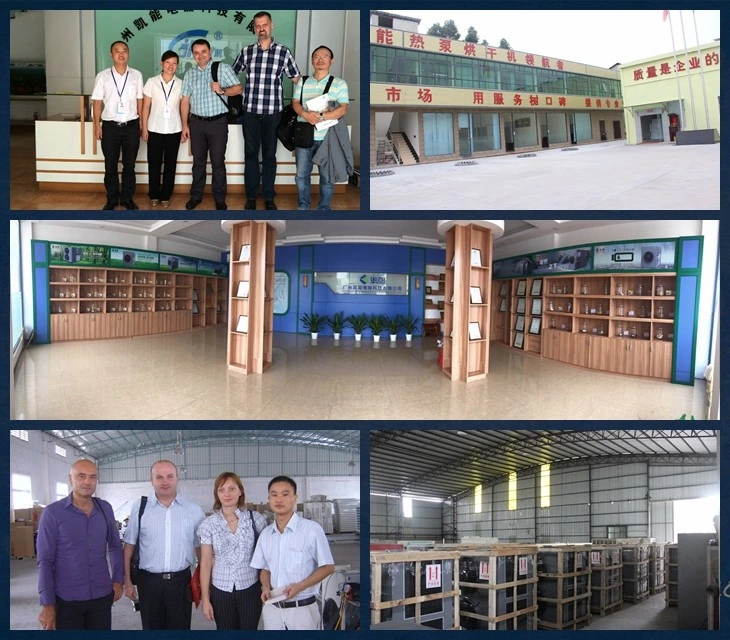 KINKAI company was founded in 2008, KINKAI company professional manufacture: heat pump dryer, water to water heat pump, air to water heat pump, swimming pool heat pump, KINKAI company has many years of manufacturing experience and talent reserves, KINKAI got more patented technologies and honor, the product has passed the international quality management system ISO9001:2000 certification, production license, CCC, CE certification and many other certification authority of the State quality and technical Supervision departments identified and quality inspection, and was included in the national "focus on promoting national scientific and technological achievements" and "national key new product plan", was designated " high efficiency heat pump water heating equipment" technical support unit of the Ministry of Science. Products sold around the world has won very good feedback from the European and American customers, high customer satisfaction, KINKAI products widely used in various industries drying, heating swimming pool, house cooling, heating and domestic hot water etc.

The team integrates a number of innovations, following the principles of environmental protection, safety, cleanliness, efficiency, based on science and technology, quality as life, service as soul, integrity as essence, and sincerely creates brilliance with customers at home and abroad in related fields.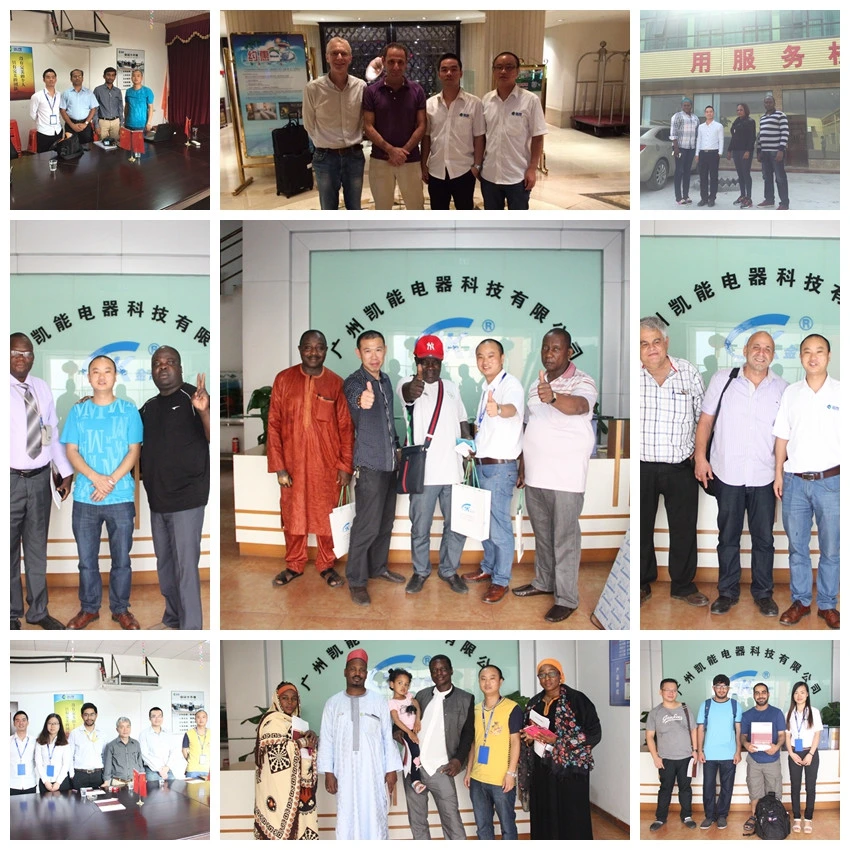 More Information
If you have any other questions, please contact us at information below: