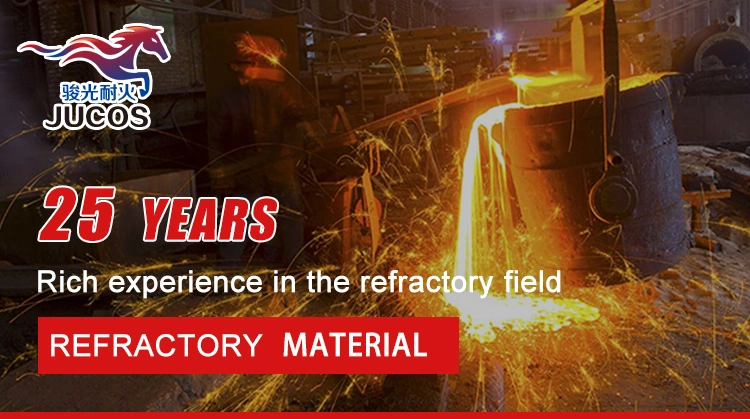 Hard Fireclay bricks are alumina silicate bricks with the refractoriness of SK 32-34 and contain 35- 45% alumina.The bricks are made from various raw materials of fire clay, calcined chamotte,mullite etc.they are highly resistant to abrasion,spalling and corrosion.Because the bricks have low porosity,high strength, good resistance to thermal spalling and to abrasion and to creep,Jucos fireclay brick are applied for the linings of Coke Ovens,Glass furnace,Cement Rotary Kilns,Lime Kilns,Various Incinerators,Reheating Furnaces etc..
Features
Good performance in high temp refractoriness under load
Lower thermal line expansion in high temp
Lower impurity content
Good thermal shock resistance performance
Excellent resistance in slag abrasion
Good cold crush strength
Applications
Cement Rotary Kiln,Various Rotary Kiln
General Industrial Furnace etc.
Specifications
JUCOS Alumina contents range from 35% to 45%
Widely used throughout metallurgical industry
Physical And Chemical Indicators
Description

DN-17

DN14

DN12

SK34

SK33

SK32

Refractoriness (SK)

34

34

34

34

33

32

Bulk density (g/cm3)

2.25

2.34

2.40

2.20

2.17

2.15

Cold Crushing Strength (MPa)

50

65

70

40

35

30

Apparent Porosity(%)

17

14

12

23

24

26

Permanent linear change @1400ºC*2hrs(%)

±0.1~-0.2

±0.1~-0.2

±0.1~-0.2

±0.3

±0.5

±0.5

Thermal Linear expansion @1000ºC

0.6

0.6

0.5

0.6

0.6

0.6

Refractoriness under Load (ºC)@0.2MPa

1430

1470

1500

1350

1300

1250

Chemical Analysis (%)

Al2O3

42

45

46

42

38

35

Fe2O3

1.7

1.5

1.3

2.0

2.2

3.0
Product Picture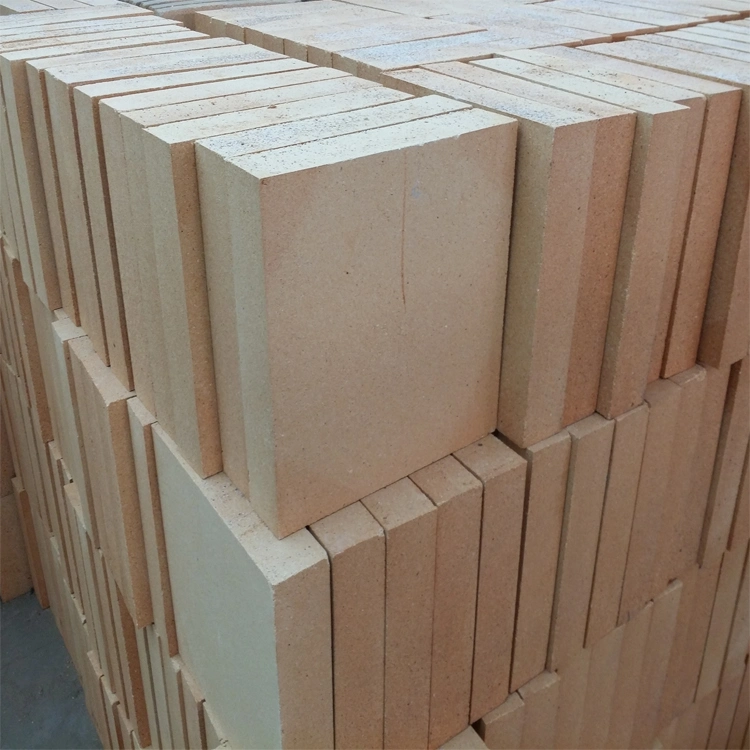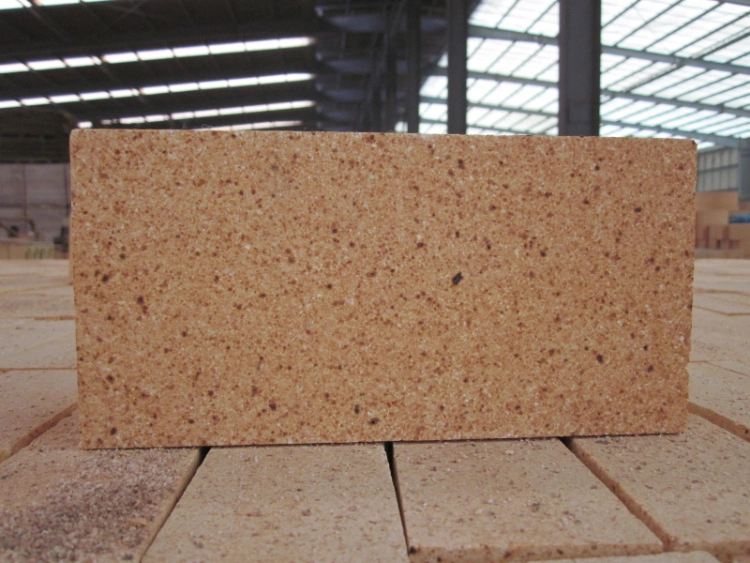 JUCOS providing high grade refractory brick and insulation thermal ceramic fiber products to globe industrial
high temperature furnace. Focus on refractory material selection,technical solutions,supplying,repairing,
construction.China leading refractory supplier with competitive price and reliable quality.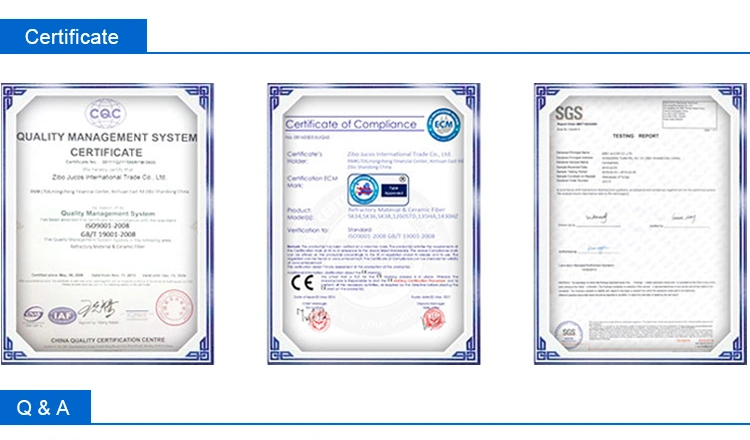 Q1 : How can you control your quality?
A1 : For each production processing, JUCOS have complete QC system for the chemical
composition and Physical properties. After production, all the goods will be tested, and
the quality certificate will be shipped along with goods.
Q2: Are you a manufacture or trader?
A2: We are truly a manufacturer, we not only can provide the high quality products with the
best price, but also can offer the best pre-sale service and after-service.
Q3 : Do you provide free samples?
A3 : Of course, free samples are available.
Q4 : What is your lead time?
A4 : It usually needs about 15- 20 days after receiving the PO.
Q5 : Can we visit your company?
A5 : Yes, for sure, you are welcome to visit JUCOS company and our products.
Also, we can talk more about the technique details if you need.
Q6
: What is the warranty of your products?
A6
: Our products have at least 1 year warranty,if any quality problems,
we will take responsibility of the cost of the shipment and the replacement.
Q7: What's the MOQ of trial order?
A7 : No limit, we can offer the best suggestions and solutions according to your condition.
Q8: Why choose us?
A8: We had been in this line for more than 25 years, we can not only provide you high
quality products with competitive price, but also we can supply good technique service
which can help you solve problems.
Q9 : What standards do you have?
A9 : Our products meet the standards, such as ASTM, ASME, AMS, DIN, JIS etc.
The third party testing is all available for us.