Wood Sawdust Wood Chips Rotary Drum Drying Machine1. Features of Wood Sawdust Chips Rotary Dryer Machine
1). Air heating system is able to allow highly efficient removal of water from fresh harvested forage, and the maximum durability of dehydrated forage.
2). Non-pollution to the target materials guarantees minimal loss of their color, favor, and nutritional ingredients;
3). Smoke collector working with the air heating system adopts water-recycled wet-type collecting method, and ensures the exhausted gas to satisfy the environmental protection requirement as well as the lowest water consumption.
2. Introductions of Wood Sawdust Chips Rotary Dryer Machine
1). Capacity of Roll: 2 CBM to 60CBM.
2). Fuel: Wood, LPG, Diesel oil, etc.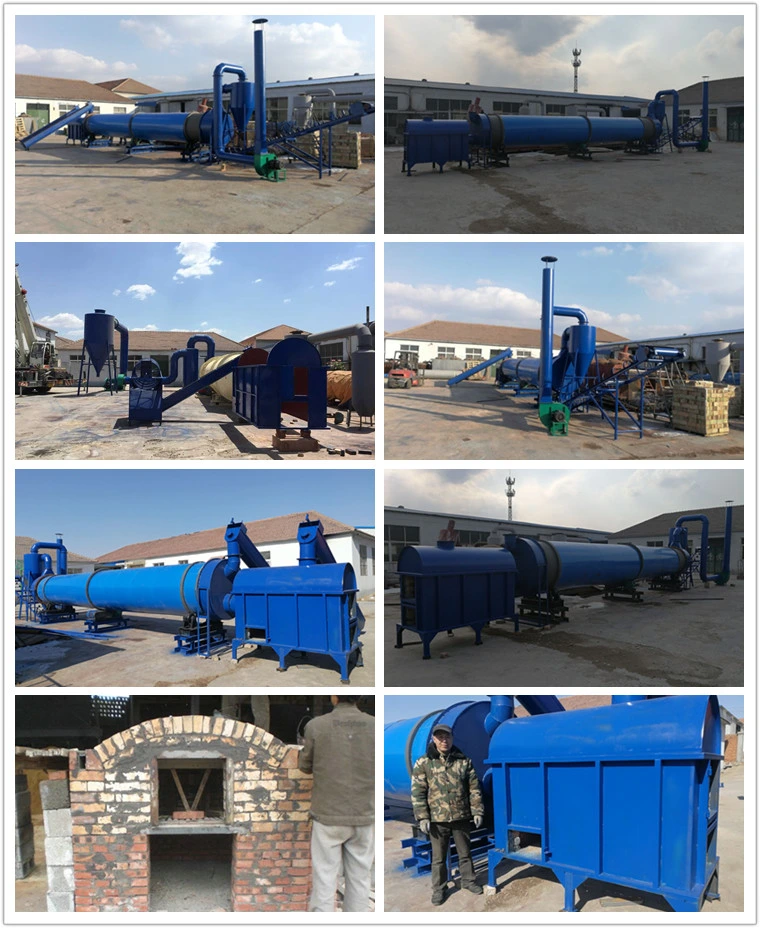 3. Specifications of Wood Sawdust Chips Rotary Dryer Machine
Type


Spec
Dia of
roll
Length
of roll
Gradient
Speed
(rpm)
Weight
(t)
Power
(kw)
Cubage (M3)
6GT600
φ 0.6× 8
φ 600
8m
3-5
8
5.1
4/6p
2.26
6GT800
φ 0.8× 10
φ 800
10 m
3-5
7.2
6.9
4/6p
5.02
6GT1000
φ 1.0× 10
φ 1000
10m
3-5
6.73
7.5
5.5/6p
7.85
6GT1200
φ 1.2× 12
φ 1200
12m
3-5
5.8
13.1
11/6p
13.31
6GT1500
φ 1.5× 12
φ 1500
12m
3-5
4.8
22.3
15/6p
21.2
6GT2200
φ 2.2× 14
φ 2200
14m
3-5
3.2
52.8
30
53.22
6GT2400
φ 2.4× 18
φ 2400
18m
3-5
3
73.3
37
81.43
6GT2800
φ 2.8× 24
φ 2800
24m
3-5
2.59
97
75
147.8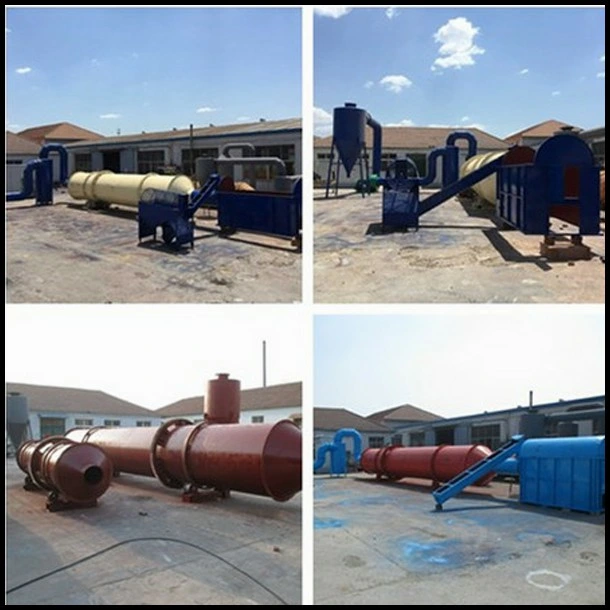 Principle of Wood Dryer
The wet materials are conveyed to the hopper through the belt conveyor or bucket elevator, and then enter into the feed end through the hopper charger and the feeding pipe in sequence. The inclination of the feeding pipe must be greater than the natural inclination of materials in order to make the materials flow into the dryer smoothly. The dryer cylinder with slight inclination with the horizontal line.
The materials enter from the higher end, and the heat carrier enters from the lower ender; The two contact each other from opposite directions, but there are also circumstances that the heat carrier flows into the dryer body together with the material. Along with the rotation of cylinder, the materials run to the lower end due to gravity. In the forward movement of wet materials in the dryer body, the wet materials are heated directly or indirectly by the heat carrier to dry the wet materials, and then the materials are discharged from the discharge end through the belt conveyor or screw conveyor.
Related products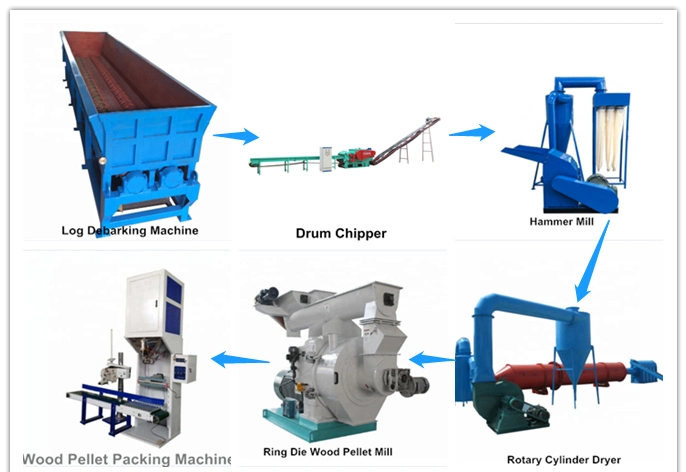 FAQ
(1). What is Your Raw Materials or Tell Us Your Materials Moisture Content?
-----Different moisture content of your raw materials, with different size of Rotary Drum Sawdust Dryer for you.
We need to know what is your raw materials, moisture content of it? and final capacity demand?
(2).What is Your Fuel for Rotary Drying Machine?
-----There are kinds of biomass could be Fuel for Rotary Drying Machine, if you have special demands please let us know. Like: Automatic Feeding Fuel for Rotary Drying Machine or not?
3).Rotary Drying Machine Adjustable Items:
-----Feeding Heat Temperature Could Adjustable, Rotation Speed Adjustable.
All according to your raw materials information, moisture content and capacity demands.