wood dryer machine/timber drying machine/ wood dewatering machine
Why Choose KINKAI Heat Pump?
Why We can stand in this area for 10 years?
give you the best sevices
provide you the most affordable product with good quality.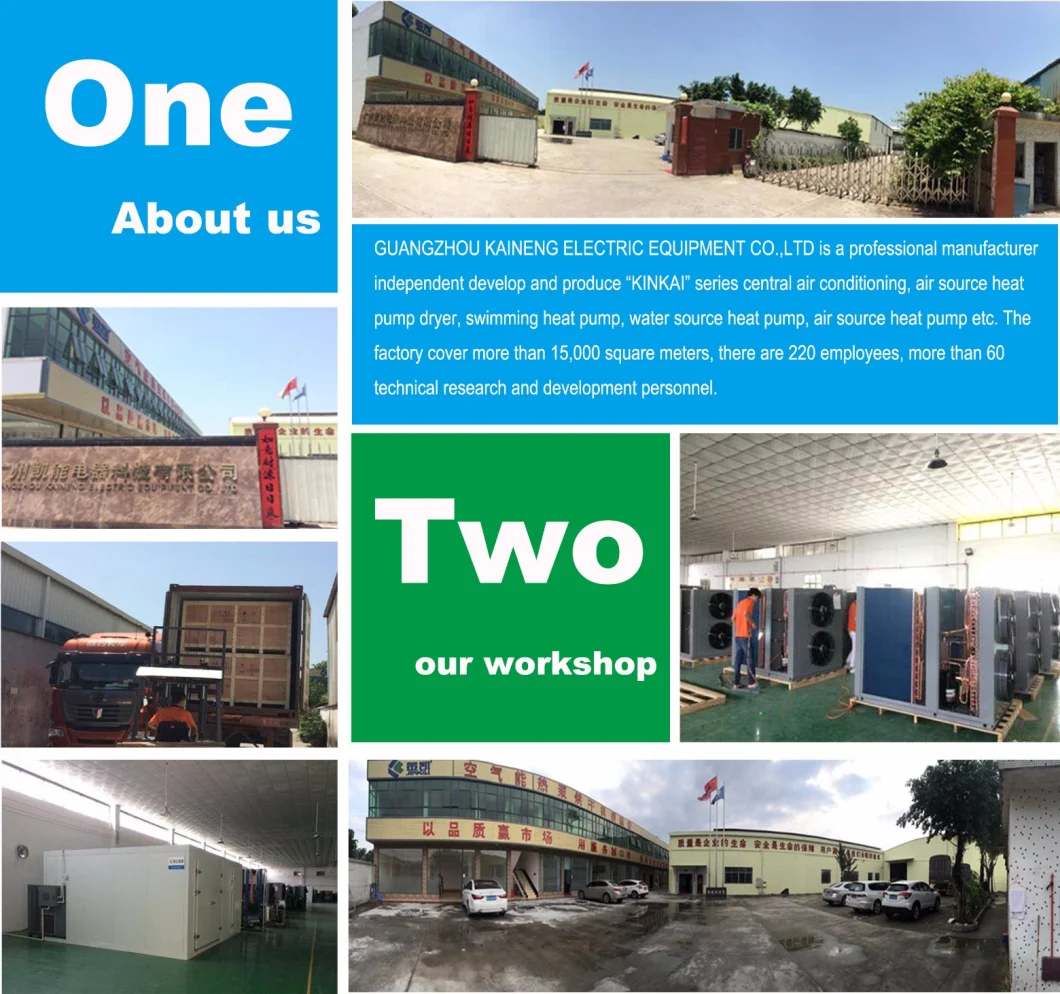 KINKAI Dehydrator Use for :
Dry vegetables like Radish, lettuce, pumpkin, carrots, spinach, cassava etc
Dry fruits like Apple, lemon, mango slices, dried longan, dried longan etc
Dry meat: fish, Sausage, jery beef, duck, ham ect
Others it can dry noodle, wooden, stick incense, herbs, floers ect.
KINKAI Dehydrator Functions:
Heating drying
Cooling drying
Heating +dehumidify drying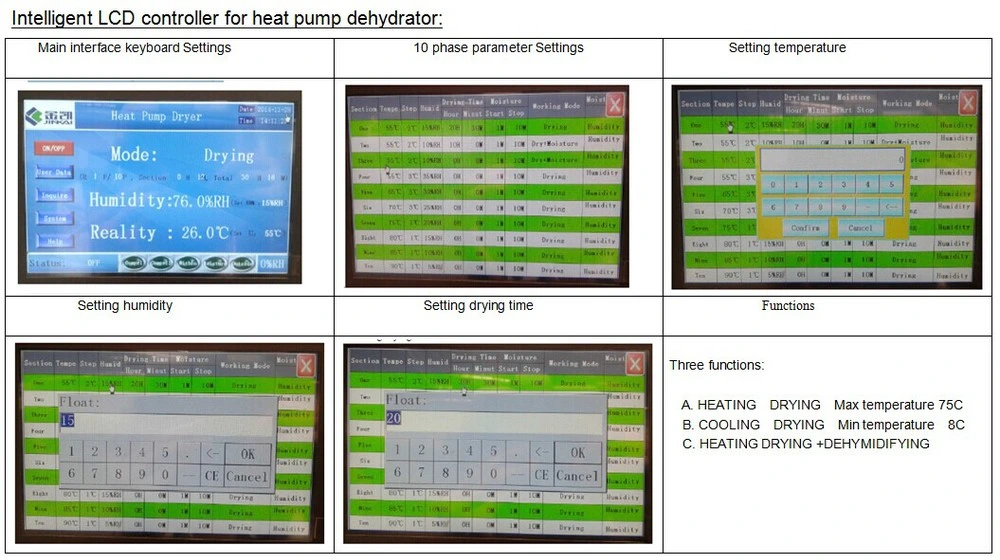 What is Heat Pump Dryer?
A device that transfers heat from a colder area (ambient temperature) to a hotter area (drying chamber) by using mechanical energy, as in a refrigerator.

How it works?
Heat pump dryer is use of reverse Carnot principle .With free air to absorb heat and transfer it to the drying chamber, drying room temperature to achieve improved, with the appropriate humidity and dehumidification equipment to achieve dry materials. heat pump dryer Compressor - heat exchangers - Chokes - heat sink (outside the machine) - Compressor and other devices constitute a refrigerant cycle system. Under the action of the compressor in the refrigerant circulating in the system flow, it is done in the gaseous booster compressor heating process (temperature up to 100 ºC), releasing it into the machine dry in room temperature air heated by the heat, while they have been and converted to liquid cooling flow, when it runs out machines, liquid absorbs heat quickly evaporates once again transformed into a gaseous state, while the temperature dropped to minus 20 ºC-30 ºC, then the air around the heat sink will continuously transferring heat to the refrigerant. Refrigerant continuous cycle to achieve the heat in the air transport to the drying room heating room air temperature to achieve the purpose of dry material.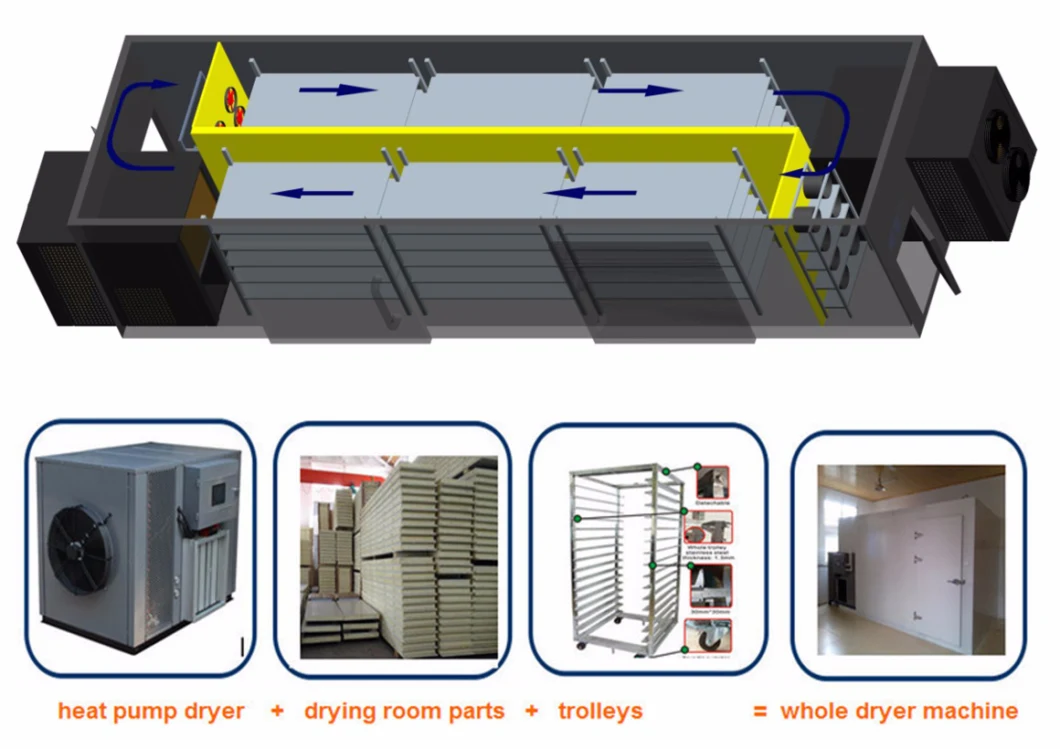 6 Normal Models of KINKAI Heat Pump Dryer
Recommend Dryer + Drying Chamber Size

Item

Description

Product Capacity

Drying Chamber size

1

One unit JK03RD dryer + drying chamber

300KG/batch
4000x2000x2200mm
2

One unit JK06RD dryer + drying chamber

600KG/batch
6000x2800x2200mm
3

One unit JK12RD dryer + drying chamber

1000KG/batch
6000x3000x2200mm
4

Two units JK03RD dryers + drying chambe

1300KG/batch
7000x2000x2200mm
5

Two units JK06RD dryers + drying chambe

1500KG/batch
10000x2800x2200mm
6

Two units JK12RD dryers + drying chambe

3500KG/batch
10000x3000x2200mm
Warm prompt: We can make any drying chamber sizes as your required.
KINKAI Drying Project
How to dry wood with KINKAI dryer
1. If the temperature is not high, for example, the low-temperature heat pump is below 54°C, moisture can't be removed from the wood in case the moisture content is below 15%. Generally, it is necessary to raise the drying temperature to 71°C or above.
2.
The drying cabinet shall be thermal-insulation and resistant to air loss. In terms of the thermal insulation, the cabinet structure shall have a small thermal capacity to reduce heat loss, which is equal to or less than the mechanical equivalent of heat. No humidifying equipment is installed in the heat pump drying cabinet. If the water vapor overflows, it is definite that the drying condition is hard to change. Therefore, the cabinet shall have good air impermeability.
3.
Keep the air flow in the cabinet stable. It is the best if the air speed is 1m/s.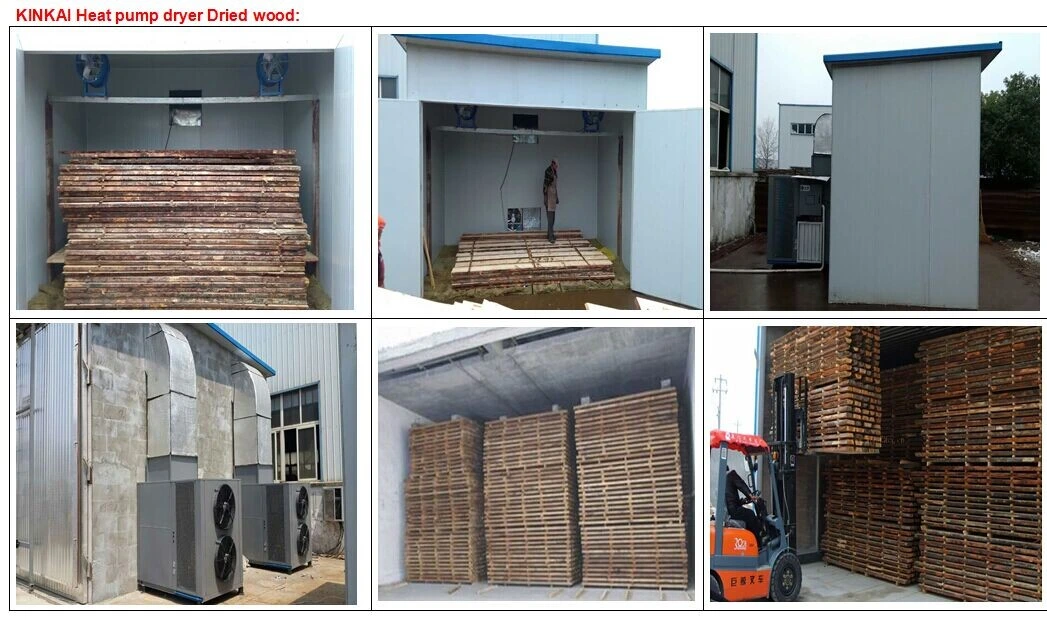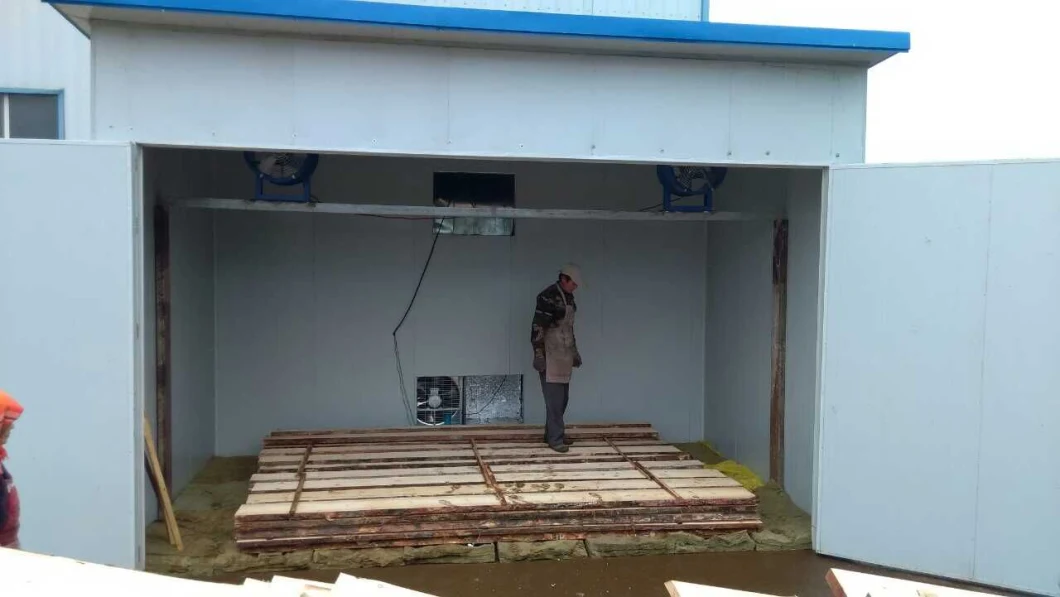 Packing and delivery
1.For heat pump dryer parts with export standred plywood case
2.For whole set dryer machine with 20GP,40GP,40HQ container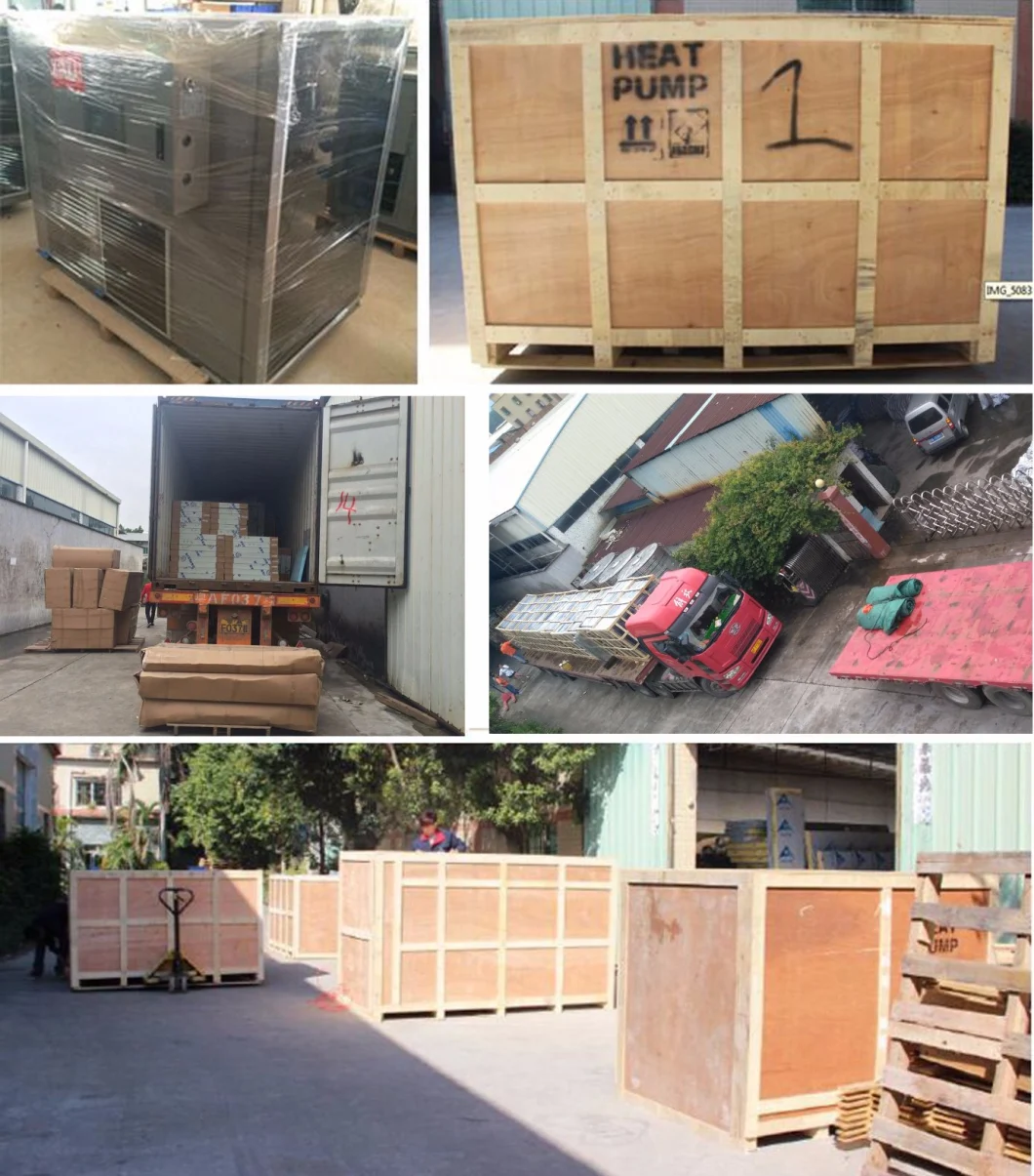 Our Service
A. Payment service
1, T/T
2, L/C (for container order only)
3, Western Union, (for sample order & parts)
B. Technical service


1, We calculate the capacity and recommend the best models.
2, We supply you the professional refrigeration technical support and electronic technical support for your installation, debugging and operation.
3, We supply the spare parts and technical support in & after the warranty time.
4, We supply the training course to your workers at our factory if you need.
C. After-sales service


1, Technical support for your installation, operation and maintenance.

2, One year's warranty, and you can pay for extended warranty.
3, Spare parts and technical support at most economic prices after the warranty.
Any questions about the machine, please feel free to contact.
Contact number: 008613570470153