Product description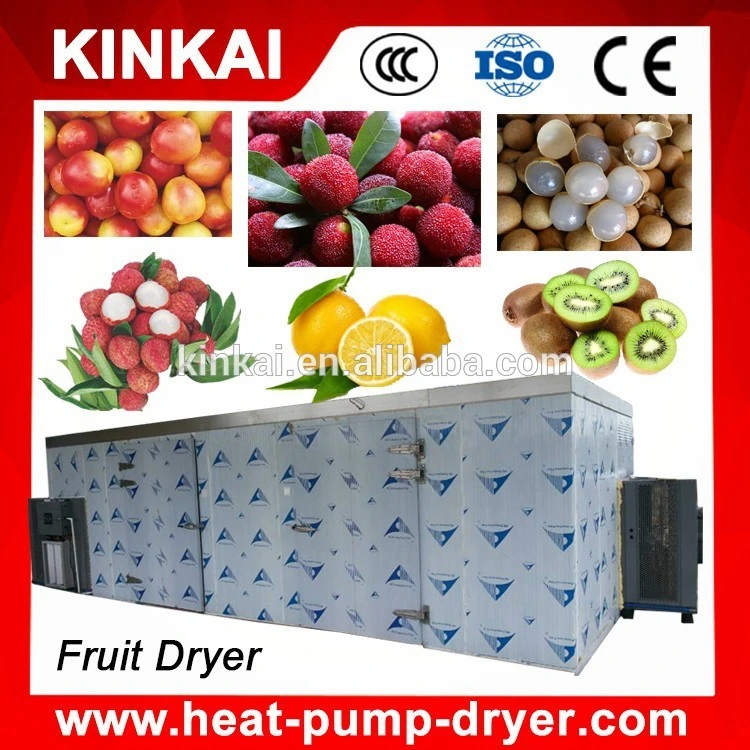 1. Dryer: Single dryer + drying chamber, Double dryer + drying chamber
2. Size: 1675*860*1280
3. Type: Horizontal blowing type
4. Certification: ISO,CCC,CE...
| | |
| --- | --- |
| Product Name | Low cost and energy saving fruit dehydrator |
| Material | stainless steel |
| Warranty | 1 Year |
| Weight | 180/285/480/(*2) KG |
| Used | Meat/ Vegetable/ Food/ Wood/ Rubber/ Sludge... |
| Function | Heating/ Cooling/ Dehumidifying |
Model

Unit

Single JK03RD

Double JK03RD

Power input

Kw

5.5

11

Heating capacity

Kw/h

10.5

21

Cooling capacity

Kw/h

7.8

15.6

Dehumidification amount

L/H

12

24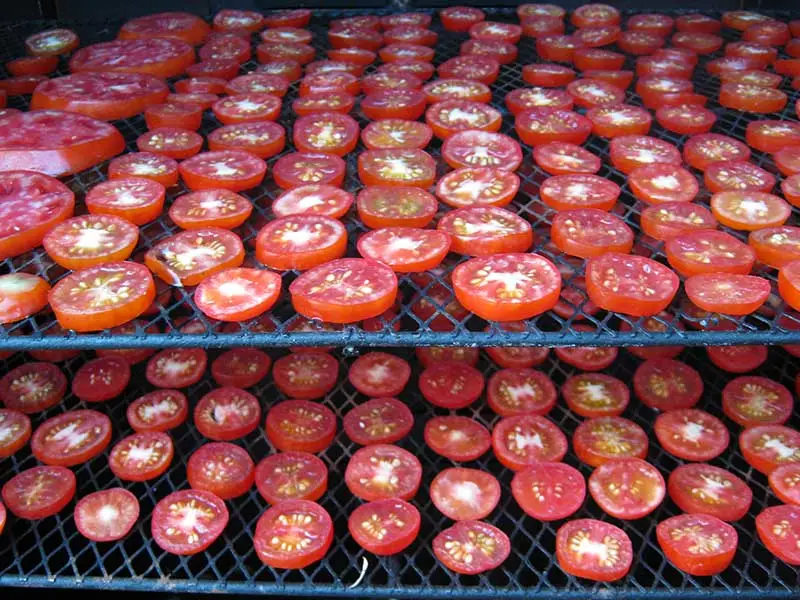 Product application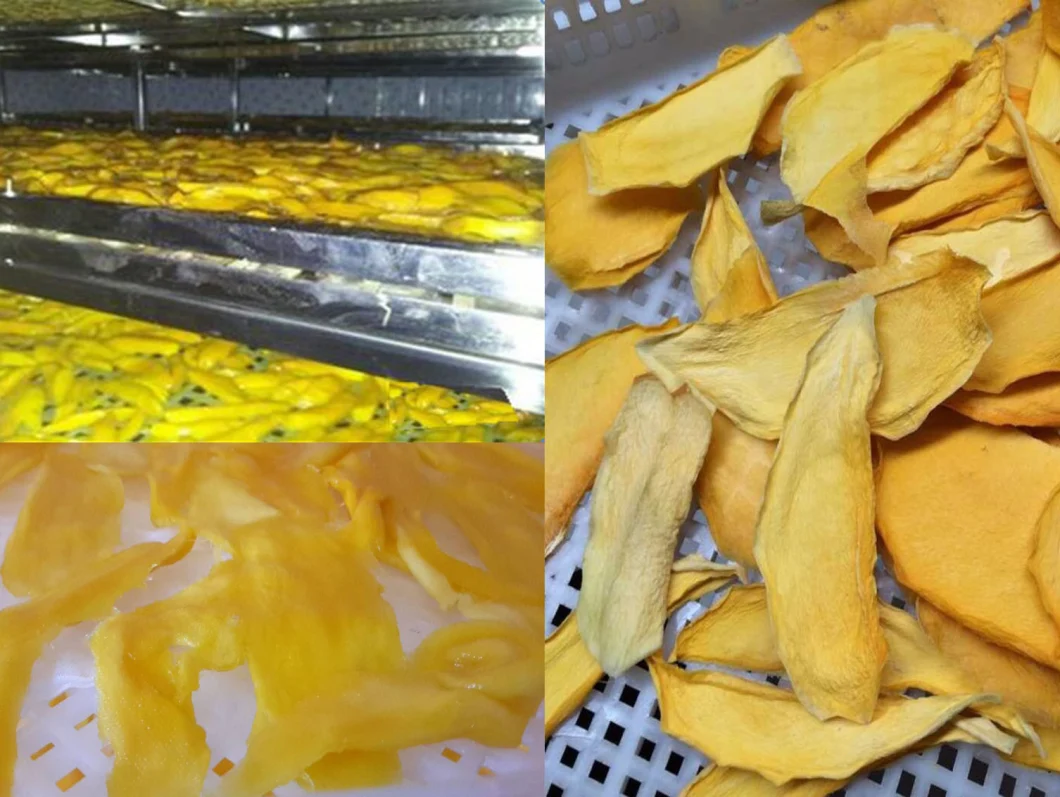 An example of drying fruit with KINKAI drying machine:
How to dry mangoes with KINKAI dryer
1. Select fresh ripe mangoes:
Li Song
mango
, Zi Hua
mango
and wild mangoes grown in Hainan are suitable for processing. Full pulp contributes to the rate of finished products. It would better that mangoes are nearly ripe. If the maturity is low, mangoes taste bad with poor color. They are perishable in case of post-maturity.
2. Washing: Put mangoes in the tank, rinse them with clear water flow, select unqualified ones, put qualified ones in the plastic baskets by size, and strain water
3. Peeling: Use a stainless steel knife to remove exocarp and scars by hand. Make sure the surface is smooth and even and all exocarp is removed. If not, tannin in the exocarp is easy to get brown in the process, which has a negative impact on color of finished products. Use a sharp blade to cut peeled mangoes into slices on a vertical basis. Each slice is 8-10 mm thick. The kernel still with some pulp can be made into juice.
4. Color protection: Use sulfur to smoke or soak slices to protect their color.
5. Drying: Put the mango slices on the rack (if soaked with sulfur, strain water first), and put the rack
in the cabinet to dry the mango slices up.
6. At the beginning, the temperature shall be held at 70-75°C. In the later phase, the temperature shall be at 60-65°C. Pay attention to turning over and rewetting in the drying process.
7. When the moisture content of the product reaches the drying requirement, it is generally about 15%~18%. The product is placed in an airtight container to soften for about 2~3 days, so that the moisture content of each part is balanced, the texture is soft and the packaging is convenient.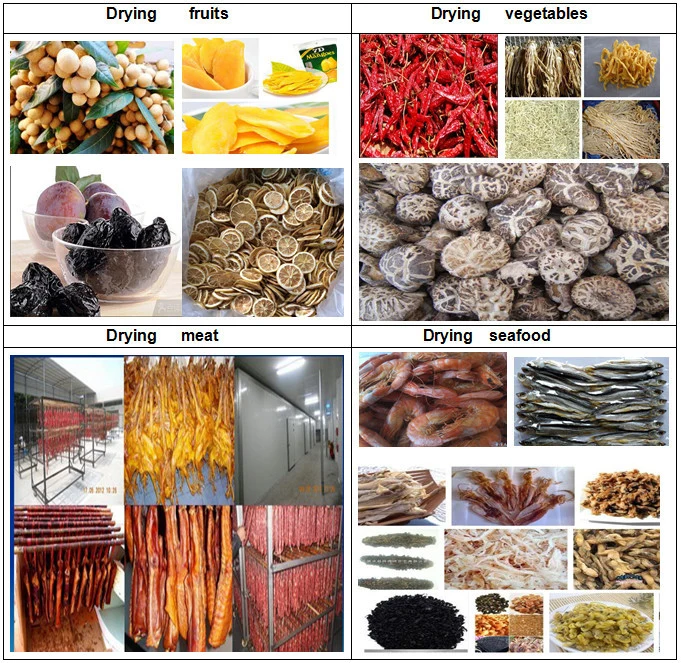 Drying Herb: Pseudo-ginseng, aniseed, RADIX MORINDAE OFFICINALIS, dendrobe,Chinese yam,glossy ganoderma,sea cucumber,honeysuckle flower,fructus momordicae(Luo Han Guo), cassia, ginseng, ginger, maca, Chinese wolfberry, Chinese angelica root.
Drying Agriculture products:Dragon fruit flower, rose, chrysanthemum flower, mushroom, edible fungus, sweet potatoes, okra, tobacco leaf, white fungus, edible tree fungus, red pepper, Daylily, Agrocybe aegerita, henry steudnera tuber, dried vegetables, bamboo shoot, cassava, starch.

Drying Fruit: Longan, Litchi, banana, Mango, date, waxberry, plum, Lemon, raisin, Artocarpus heterophyllus Lam, kiwi fruit, dried persimmon, olive, candied fruits.
Food:Sausage, preserved pork, smoked fish, intestine and casing, rice noodle, noodle, beancurd sticks
Seafood:Sea fish, squid, shrimp, seaear, trepan, cuttlefish, hippocampi.
Tea: Puer, Red tea, ect.

Drying Incense: Inscense, mosquito incense etc.
Drying Wood: Redwood, redwood furniture, bamboo products etc.
Packing & delivery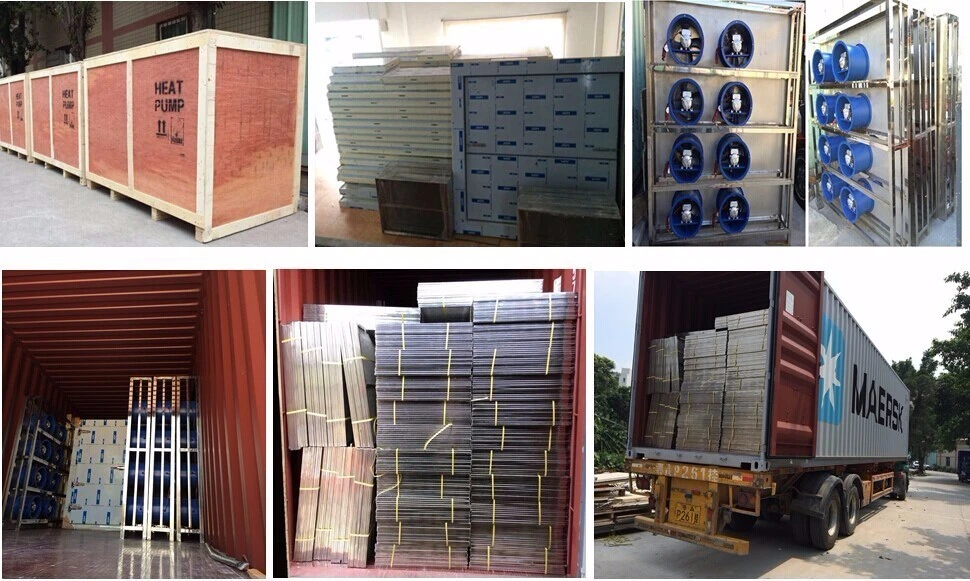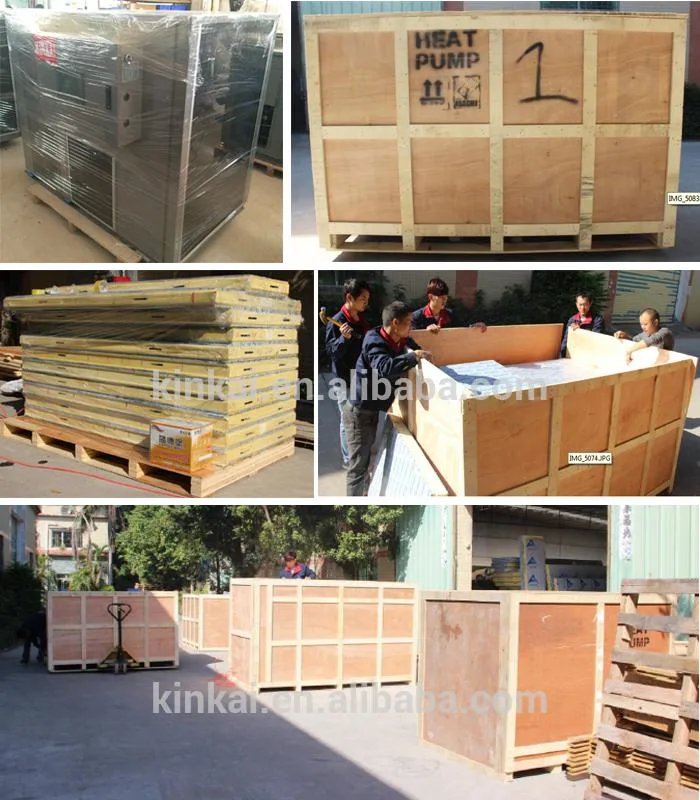 Our service
Pre-Sales Service.
* Inquiry and consulting support.
* Sample testing support.
* View our Factory.
After-Sales Service.
* Technical support for your installation, operation and maintenance.
* One year's warranty, and you can pay for extended warranty.
* Spare parts and technical support at most economic prices after the warranty.
About us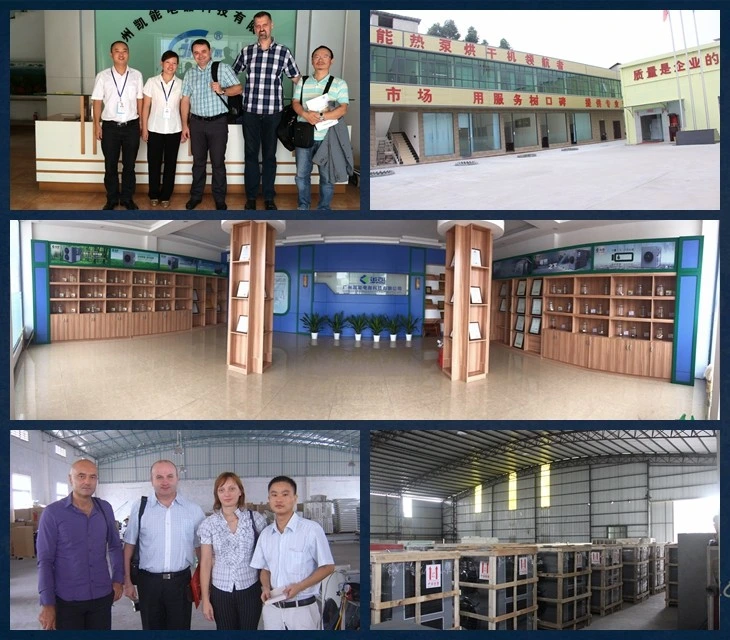 KINKAI company was founded in 2008, KINKAI company professional manufacture: heat pump dryer, water to water heat pump, air to water heat pump, swimming pool heat pump, KINKAI company has many years of manufacturing experience and talent reserves, KINKAI got more patented technologies and honor, the product has passed the international quality management system ISO9001:2000 certification, production license, CCC, CE certification and many other certification authority of the State quality and technical Supervision departments identified and quality inspection, and was included in the national "focus on promoting national scientific and technological achievements" and "national key new product plan", was designated " high efficiency heat pump water heating equipment" technical support unit of the Ministry of Science. Products sold around the world has won very good feedback from the European and American customers, high customer satisfaction, KINKAI products widely used in various industries drying, heating swimming pool, house cooling, heating and domestic hot water etc.

The team integrates a number of innovations, following the principles of environmental protection, safety, cleanliness, efficiency, based on science and technology, quality as life, service as soul, integrity as essence, and sincerely creates brilliance with customers at home and abroad in related fields.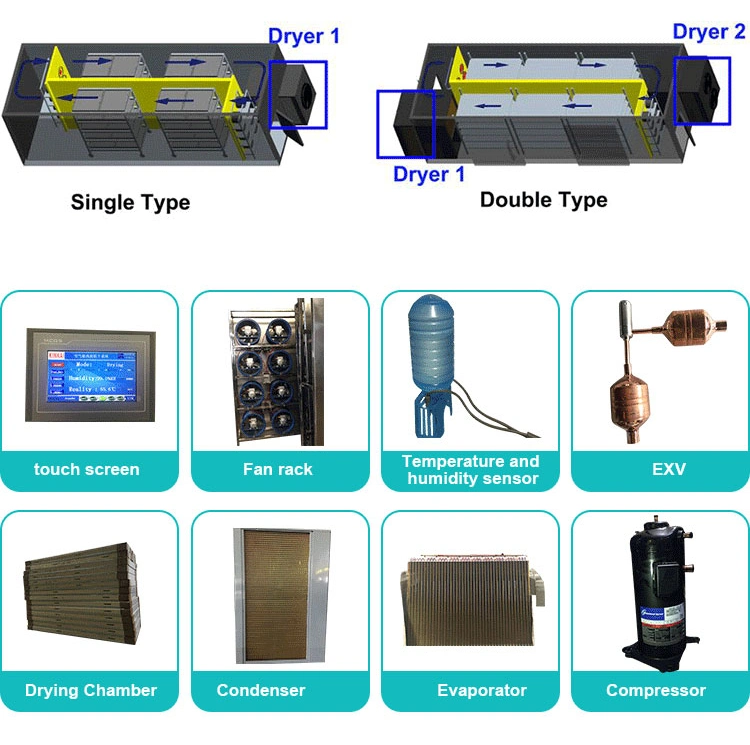 Contact Us
If you have any other questions, please contact us at information below: